Comedy, but no errors! Dave Coupland hopes Will Ferrell can offer inspiration as he returns to European Tour
Action begins at Commercial Bank Qatar Masters...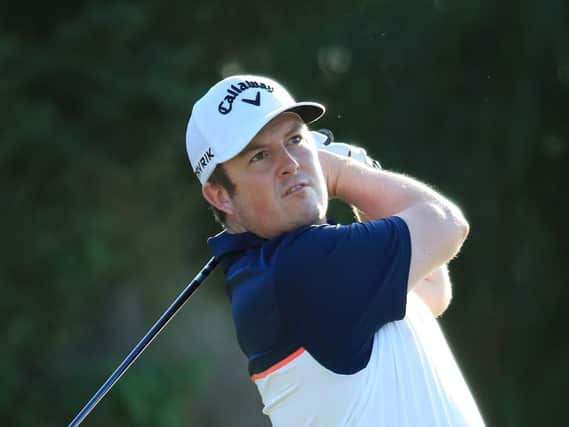 Golf in the time of Covid-19 may be a strange existence, but Dave Coupland is still able to laugh.
The 34-year-old will return to the European Tour for the first time this year on Thursday as he competes at the Commercial Bank Qatar Masters.
And that will mean a return to the trusty comedy movies that have kept him company in hotel rooms across the globe over the past 12 months.
"It's obviously been different since Covid," Coupland told The Standard.
"When you're at an event you have to get tested before you travel, and when you arrive you can only go from the hotel to the course. There are strict measures in place, but so there should be.
"If I'm in my room I just watch Netflix mainly. Comedy films. I like Will Ferrell films, something to laugh at.
"There is socially distanced interaction with colleagues and friends. But it's strange, different to before.
"My dad's been caddying for me so there's some home comforts with you."
But it's not just the down time that has seen changes since the pandemic, with golfers having to follow new guidelines on the course.
"There's a few changes, you don't shake hands at the end and you can't touch the flag sticks, things like that," added Bostonian Coupland, who is attached to Woodhall Spa GC.
"Only one person touches the flag and rakes and bunkers per hole, things like that. It's a bit strange. It feels surreal but you have to do it."
After making his debut on the Tour in December 2019, Coupland was able to get a feel for the continent's top tier last year and is ready to return more 'confident and comfortable'.
This week's four-day event at Doha's Education City GC will be followed by back-to-back tournaments in Kenya, with Coupland welcoming the chance for a strong start as he targets a top-60 spot, as well as the opportunity to get back in the groove.
"God knows what I would have done if I couldn't compete last year. I'm very grateful for that," he added.
"I think myself very fortunate that I can carry on with my day job, I think all sports people do."
Coupland - who describes the present experience at those quieter airports 'a pleasure' -flew out on Sunday.
But while the airports themselves may be a free of the hustle and bustle, you're not always guaranteed to reach your destination.
"I tried to get out to Portugal to practice and everything was fine," added Coupland, reflecting on an incident at the start of the year where he hoped to be able to compete in the Algarve Charity Pro-Am, in which he has topped the leaderboard three times in the past four years.
"I got all the way to the check-in desk and was told to turn around as they were only taking residents on flights. I just had to go home."