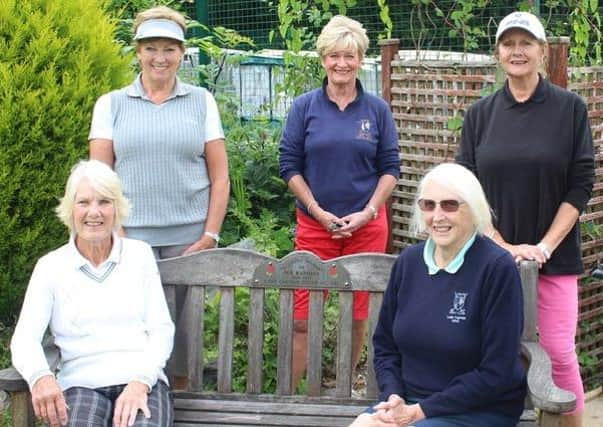 Louth Golf Club's Lady Captain's Day was held last week.
The club's 2020 Lady Captain Kate Hicks entertained the ladies' section with Treasure Hunt-themed golf, as well as tea and tea cakes and a Prosecco party.
The ladies were challenged with finding and playing from traditional ladies' Red tees that had been hidden on each hole.
Some were shorter distances to the hole, some the same, but three notable changes were where that the ladies played from where the mens white tees - and furthest away tees - are normally found on each of the course's 9th, 11th and 18th tees.
One lady was heard to say that she doesn't know why some men moan at playing off the white tees.
Steph Teanby won Category 1, Anne Brackenbury Category 2, and Emily Templeton Category 3.