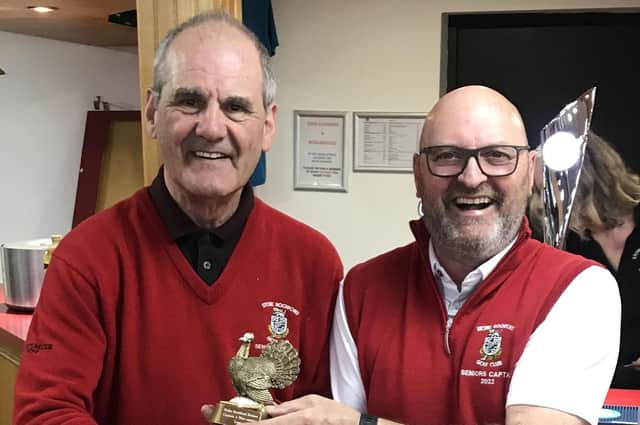 Stoke Rochford Seniors played their annual Captain versus Vice Captain match, where slightly unusually, the losers are awarded the Turkey Trophy.
This year, Mike Nixon's Vice Captains team won 6.5-3.5 and so the Seniors Captain John Hitchman was presented the Trophy.
The teams were organised by handicap to try to ensure that they were fairly evenly matched, seven of the 10 games going to at least the 16th green.
The game was slightly dampened by heavy showers in the early afternoon, but all considered it was an enjoyable event and a successful prelude to the up and coming team matches against other local clubs.