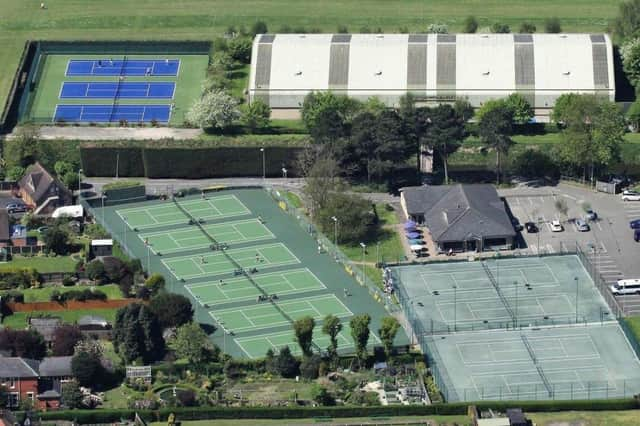 Lincolnshire was among the counties to field teams in the LTA's annual Winter County Cup at 18 and under age group this weekend.
The County Cup event was played at venues around the country from Friday to Sunday with the groups of competing counties determined by the results from previous years.
For Lincolnshire Girls it was a local venue at Grantham but the Lincolnshire boys had to make a long trip to Prestwick
Lincolnshire Girls 18 and under team included a very strong contingent of Boston Tennis Club members - Alice Gamman, Issie Wookey, Poppy Gibbons, Lois Boothby, Yasmin Everitt, Emily Stukins and Martha Baxter.
The girls were playing at Grantham in group six with teams from Cornwall, Derbyshire and Berkshire.
Lincolnshire Boys, including Boston Tennis Club members Will Cheer and Hayden Bingham, competed at Prestwick in Scotland in Group five alongside the South of Scotland, Oxfordshire and the Isle of Man.
On the Friday Lincolnshire boys narrowly lost out to the South of Scotland 4-5, and then on the Saturday against Oxfordshire had a 3-6 result, but finally achieved a convincing 7-0 win against the Isle of Man on the Sunday to keep the team's place in Division five for next year.
The girls had an encouraging 8-1 win against Cornwall on the first day of play but then missed out to Derbyshire 3-6 and 2-7 to Berkshire to stay in the same group for the coming year.
In the Dunlop Lindum Lincolnshire Mini Tennis Leagues it was the under 10s playing at Boston on Sunday.
Callum Purdy and Charlie Cook played for the A team and Sonny Wheatley and Nayan Vyas played for Boston B.
ON this occasion both teams were in the same group with Louth making up the competition.
It was an overall win for a strong Louth side and Boston A team took the second place.
Some good tennis was shown by everyone and a good experience for all the competitors was gained.