'Happy rider' Hicky set for Donington
Peter Hickman returns to Donington Park this weekend for the penultimate round of the British Superbike championship - where this time the racing will take place on the full 2.48 mile International circuit.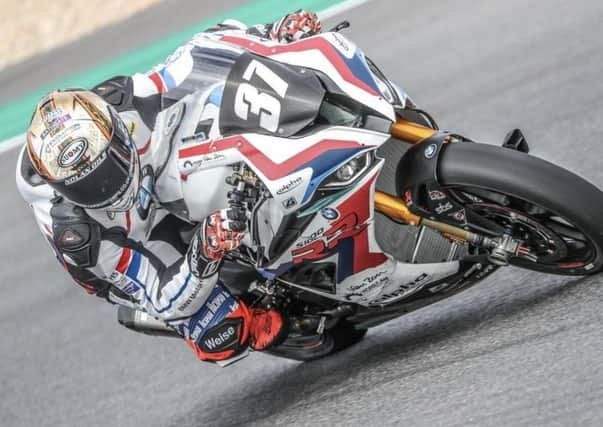 It's a quick turnaround for Hicky, who travelled to Estoril in Portugal to take part in the final round of the FIM World Endurance championship at the weekend.
There he was part of the three-man group riding for the BMW Motorrad World Endurance Team.
After leading the 12-hour race for the first hour, a crash sent the team down the order as far as 18th.
But they made a monumental come back and completed the race in an impressive seventh position.
But now attention is back on the Superbike championship this weekend.
In the last round at Oulton Park, Hickman recorded his best result of the season with a fine eighth place in the last of the three races.
Now the Smiths Racing crew feel they have at last turned a corner with the tyre issue.
Hickman said: "It was another difficult weekend but we left Oulton Park happy in the knowledge that we now have a bike that we can race on.
"It has been a difficult season for many reasons and we have struggled to put the BMW into a position where it can be competitive.
"We made some steps electronically which allowed us to move forward with the chassis set up instead of moving around in ever increasing circles.
"We move on to Donington with a much more positive team and a happy rider."
The timetable for the superbike races is: Friday - free practice 3.15pm; Saturday - free practice 9.40am, qualifying 12.15pm, 18 lap race 4pm; Sunday - warm up 9.35am, 2x 20 lap races 12.15pm and 4.15pm.