Hicky was fast from day one and topped the time sheets in the two free practice sessions.
He then completed the wet qualifying laps in eighth place to line up for the start of the Sprint race from the middle of the third row.
He got away well and immediately settled into fourth place, a few seconds down on the three leading riders.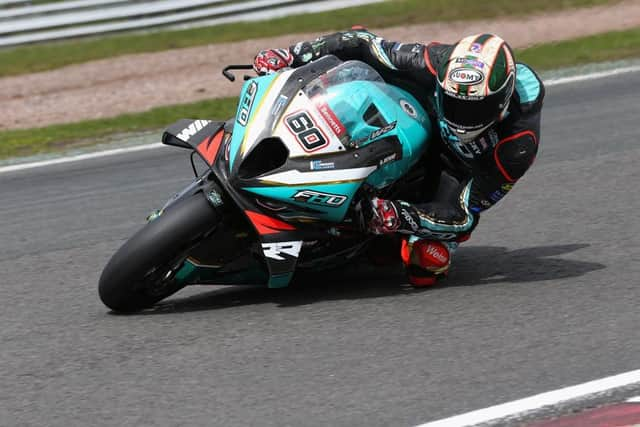 But he got his head down and steadily reduced the gap until he was right with them.
But the red flag halted the race when the rain arrived and the result called positions on lap 10 of 12 with Hicky awarded fourth place.
He said: "It was a good race and I felt comfortable on the bike.
"I made a slight mistake three laps from the end otherwise I feel I could have made the podium but then the rain stopped it all.
"But fourth is a good result and I got the second fastest lap of the race."
Starting from the front row Hickman was optimistic of a top result in race two but it wasn't to be as he crashed out of the race at the first corner.
He actually got the jump on the pack and was in the lead at the time but he caught the kerb and down he went.
He was placed in the middle of the third row for the start of the third race and took his time to settle on the first two laps before moving up to sixth when he overtook Kyle Ryde on lap three.
Although in touch with the leaders Hickman could not find the pace to pass and Ryde took sixth place from him at the half way stage of the race.
Hicky regained sixth when he overtook Andy Irwin on lap 12 of 18 and remained in that position to the chequered flag.
The 22 points gained at Oulton Park added to his previous total give him 31 and place him 11th after two rounds.
The British Superbike now takes a three week break to allow for the North West 200 road races with Hickman entered into the Superbike, Superstock, Supersport and Supertwin events which take place in Northern Ireland on 8th-14th May.