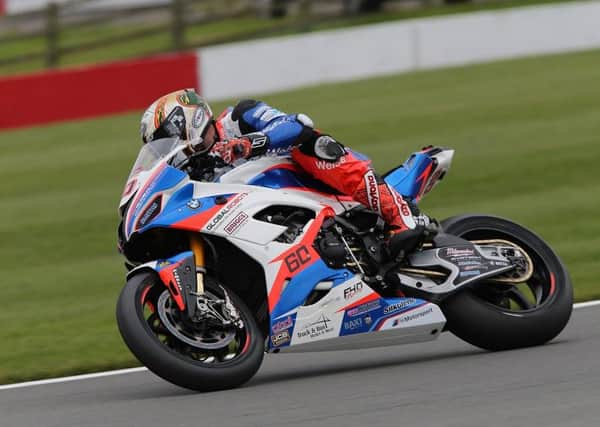 It's fair to say that the Lincolnshire rider has not had the best of seasons as throughout the shortened six round championship he has been struggling with the new tyre that Pirelli have introduced.
He is not alone as the majority of the BMW riders have suffered from the same problem which has seen Hickman well down the order, his only strong result to date being an eighth place at Oulton Park.
But Hickman usually goes well at Brands Hatch and will be hoping for three good results to end his season on a high note.
Meanwhile Hickman has announced that he has signed a new Superbike deal that will see him challenging for the 2021 Bennetts British Superbike Championship title as well as competing at the major International Road Racing events - although which team he will be with is yet to be announced.
Hickman said: "2020 definitely hasn't gone the way we had hoped!
"It has been a really tough year for us, but we've had three incredible seasons recently where we've been very lucky so I guess we were due some bad luck, so you've got to take the rough with the smooth and 2020 was probably the best time to have it.
"It's a shame we haven't been able to showcase our full potential this year but we're all heading to Brands ready to end the season on a bit of a high.
"Having a contract in place for next season already is brilliant and means I can head into the off-season focusing solely on next year."
The timetable for Brands Hatch is: Friday - free practice 3.15pm. Saturday - free practice 9.40am, qualifying 1.15pm, race one 16 laps 4.15pm. Sunday - warm up 9.15am, race two 20 laps 12.45pm, race three 20 laps 4pm.