After qualifying for a fourth row start to the Sprint race on Saturday he circulated in 11th position for the majority of the race.
After passing Jason O'Halloran on the final lap he was looking at a top 10 finish but race control deemed his pass as harsh and he was given a two second penalty which dropped him down to 13th place and three championship points.
Starting race two from the fourth row Hickman remained in 14th position on the opening lap moving through to 13th one lap later.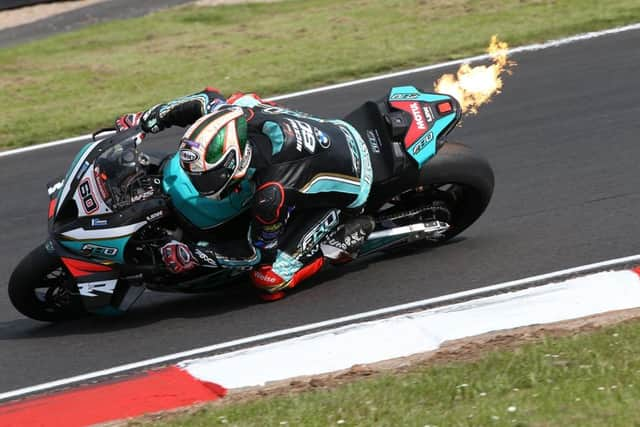 He passed Storm Stacey mid race before the safety car came out after the leader crashed.
Once the car left the track on lap 14 of 20 Hickman continued to make his way forward eventually making it through to seventh place on the penultimate lap.
He held his position to complete the race in seventh place to pick up nine points to take into the final race of the weekend.
Placed on the sixth row for the start of the final race, Hickman had a lot of work to do to get in touch with the leading group.
But he began to make progress and by lap three was up into a point scoring position.
He then passed Tim Neave on lap four and by lap eight he was up to 13th.
At two thirds distance he passed his teammate Josh Brookes and latched onto the back of Jack Kennedy making his move stick with two laps remaining.
He crossed the finish line in 11th place to pick up a further five championship points bringing his total haul for the weekend to 17.
Hickman now turns his attention back to the roads as he travels to the Isle of Man for the forthcoming TT races.
He still holds the lap record at the 37.73 mile mountain public road course and will be racing in all classes, Superbike, Supersport, Superstock and Supertwin.
Practice started this week on Bank Holiday Monday with racing sceheduled from Saturday, 3rd June to Saturday, 10th June.
The previous week Hickman had earned a podium place in Northern Ireland competing in his first major road racing event of 2023.