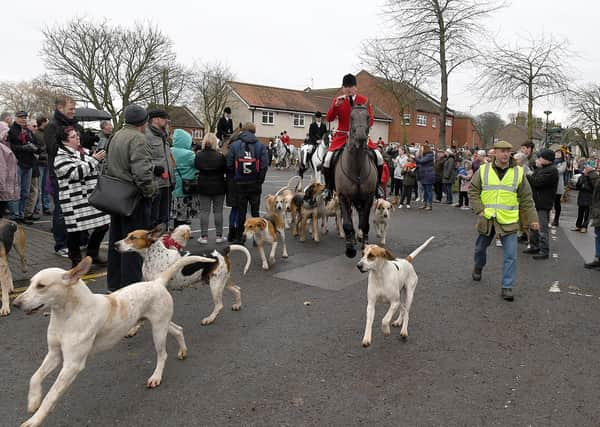 In a statement on the hunt committee's website, they said: "This long standing tradition has always been a much anticipated event in people's social calendar where the coming together of the hunt and hounds with the general public has always been and will continue to be a spectacle to behold.
"The level of support we have always received is truly humbling, we cannot thank people enough for this and long may it continue at future Boxing Day meets.
"Unfortunately, as the Covid pandemic continues to hold us firmly in its grasp, the only morally and legally correct course of action is to forgo the Boxing Day meet for this year to ensure the health and safety of everyone concerned."
The Blankney Hunt in recent years had relocated the meet to Eastgate car park after stricter rules were introduced regarding safety and marshalling of the public and responsibility of necessary road closures being passed to the organisers to allow for the huge numbers to gather and then leave Sleaford Market Place.
The Blankney Hunt was founded in 1871 when the pack split away from the old Burton Foxhounds. They have had over 70 acres of woodland coverts bequeathed to the Blankney Hunt over the years and these are continually maintained.
They also have a great deal of support from landowners, farmers and shooting friends within the country who allow the Blankney Hunt to cross their land.