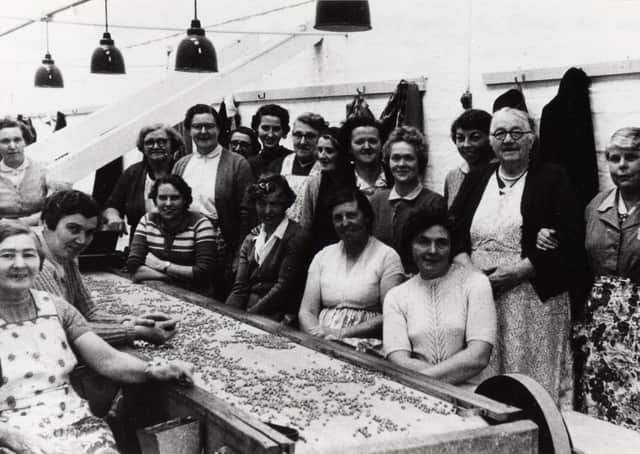 The Pearoom building later became the very first home of The Hub National Centre for Craft Design.
The centre is now calling on local people who recognise anyone in the photographs to get in touch and share their memories.
The resulting stories and images from the photographs will help inspire elements of an upcoming exhibition, Jo Fairfax: Play.
Fairfax is fascinated by NCCD's history and the various incarnations that the building and organisation has gone through over the years.
As part of the exhibition, a brand-new work inspired by the heritage of NCCD and its former homes, will be created.
This piece is a kinetic sculpture, 'Pea Run' that draws on the origins of The Pearoom in Heckington and Hubbards Seeds warehouse in Sleaford where the NCCD now resides.
Jo Fairfax: Play comes at an important time as they celebrate and reflect on the history of the area's local industry and architecture, as the building undergoes its latest transformation.
A major refurbishment is currently underway to expand the ground floor, creating a new craft workshop; multi-use event studio; gallery; and larger café and shop.
To share your memories of The Pearooms in Heckington and the stories or memories of the people in the photographs, email: [email protected]
Jo Fairfax: Play will open to the public on Saturday January 23 and runs until Sunday May 16, 2021 and is promised to be a 'mesmerising' experience.