Andrew Janney takes big win at Gainsborough Aegir time trial
Andrew Janney took a massive win in Gainsborough Aegir Cycling Club's latest time trial.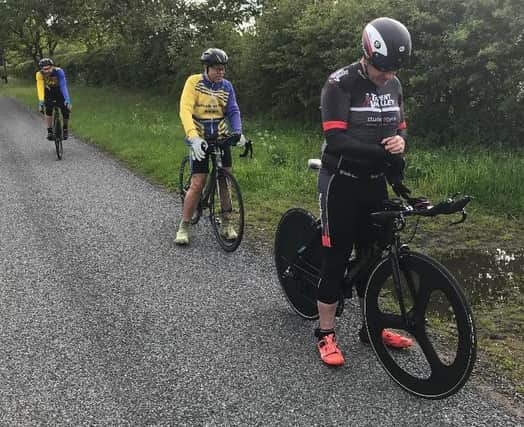 He clocked 24 minutes 47 seconds in the ten mile race to finish nearly five minutes ahead of Stephen Cockerhan (29 minutes 32 seconds) and third-placed Trevor Halstead (32 minutes 51 seconds).
The race conditions were hard with a north east breeze and fine weather but cold.The course was out to Laughton then to East Ferry returning alongside the River Trent finishing near East Stockwith on Carr Lane.
A 15 mile time trial will take place on Wednesay 9th June with riders to meet Laughton Lane near the East Stockwith turning at 6.30pm. The first rider will leave at 7pm.
For information contact Daniel Nicholson or Trevor Halstead on 01427 617752.