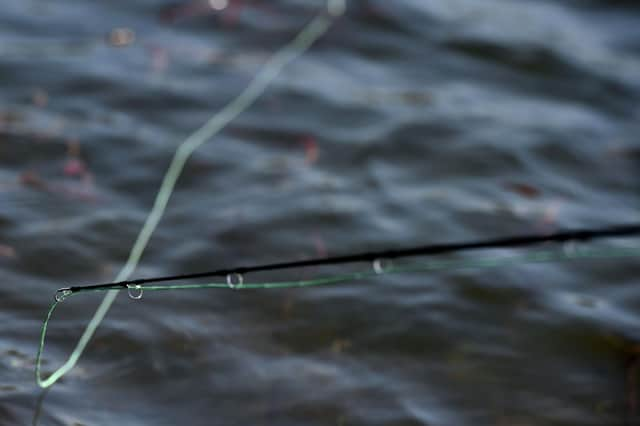 Happy New Year to all our county's anglers! Whether coarse, sea or game, I hope this angling year delivers your quarry.
On the match scene, Spilsby AA have taken control of the River Steeping at Wainfleet and their attendances and winter league are buoyant.
The latest open event saw 22 anglers faced with a rising and coloured river, but that didn't put off the resident roach shoals. Dave Dean and Dave Ashmore battled it out for the top spots, both weighing bonus tench along with their silverfish nets.
Dean got the nod with 13lb 6oz, with Ashmore just behind on 13lb 2oz. Steve Reid completed the frame with 10lb 8oz.
To fish the river you must be a Spilsby member and with annual membership at only £5, some great sport can be had. Check out their social media pages for more information.
The Outcasts A.C. held a winter knock up match at Hanworth Country Park's Horsehoe lake to kick off the new year.
Despite cold and bright conditions, the lake fished reasonably well with Pete Asplen working hard on peg 13 to put together a nice net of F1 carp taken on Maggot for 47lb 10oz.
Elliott Pannell played a patient game using bomb and bread for good stamp card, followed by a flurry of F1 in the last 30 minutes for second, just behind the winner with 46lb 14oz.
Completing the frame, I managed a mixture of carp and F1 combining bomb and method feeder tactics for 3rd with 30lb 7oz.
Small but perfectly formed, Hall Farm Fishery continues with good mixed sport during winter.
Steve Pretty won the latest contest to kick off the new year in style. Despite strong winds he placed 27lb 7oz on the scales for the win. David Small (19lb 1oz) and Adrian Cobb (14lb) completed the main framing places.
For any match results, catch reports or anything angling related, email [email protected]