​Another record for thrower Jim Gillespie in Swindon​​​​​​​ triathlon
Wragby thrower Jim Gillespie has again been in fine form to claim another Irish national record.​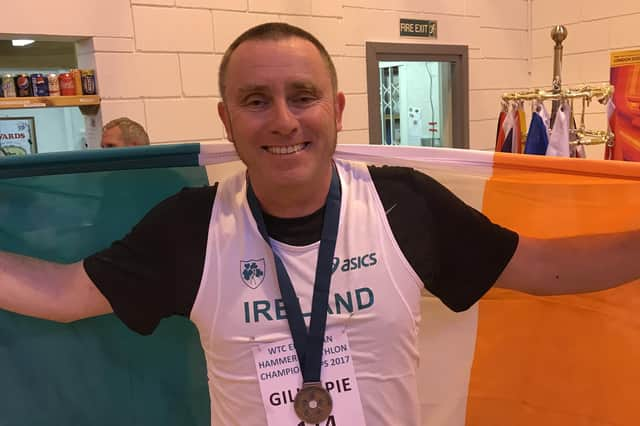 Taking part in a Heavyweight Triathlon in Swindon, which comprised hammer, shot putt and heavyweight hammer, Gillespie started with a decent effort in the hammer throwing 25.88m – his second best distance this winter in that event.​
He then set a lifetime best of 8.98m in the shot putt, before a second best effort ever in the heavyweight hammer with 10.63m saw him end with 1,418 points.
Jim said: "I am the record holder for this event in the 55-59 years age group, so to come up to the 60-64 age group and take the record on my first effort is really pleasing."
Jim wasn't the only Gillespie performing well as his son, Kieran, ran a lifetime best over 400m running 54.15 secs to win at an indoor meeting in Sheffield.​​​​​​​​​​​​​​​​​​​​​​​​​​​​​​​​​​​​​​​​​​​​​​​​​​​​​​​​​​​​​​​