Athletes hoping to see summer action
Athletes Jim and Kieran Gillespie have been making the most of lockdown... but hope they will be able to return to competition this summer.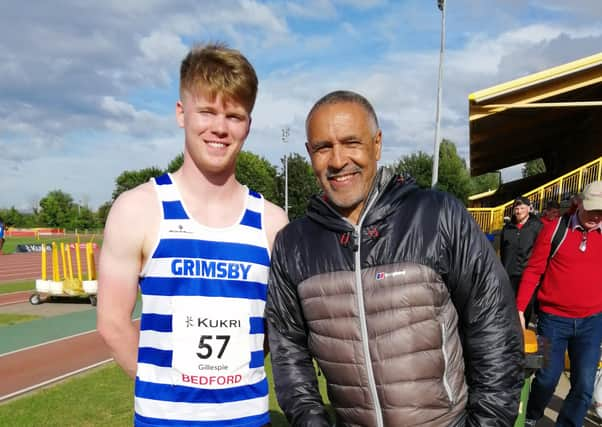 The father and son, from Wragby, enjoyed a spectacular winter campaign, recording a number of lifetime bests between them.
Now they hope they can salvage some action this summer.
While Jim, 57, and Kieran, 20, are aiming to return to track and field training in Mansfield, competitive action is not expected to return until the middle of next month, at the earliest.
"Kieran's flying at the moment and I'm desperate for him to get a race. If he gets a race I beleive he could get a two-and-a-half second, threee second PB time," Jim said.
"Kieran was recording PBs through the winter and was doing really well until lockdown was announced."
While competitive action may not be too different for throws expert Jim, Kieran's races may have a strange new feel.
"Social distancing means you could run 400m races two lanes apart, four runners in each race," Jim added.
"It's easier for the throws. I've got my own equipment I can use. If somebody returns it to me I can wipe it down and go again, it isn't an issue."
Kieran is a student at Leeds Beckett University but returned to the family home in March.
Together the father-and-son have made the most of their time together,
"I've got the gym at my house which I use for my personal training business, which we've been able to use," continued Jim, who runs Ultimate Fitness 24-7.
"We've been in there three or four times a week.
"Kieran left university in March and came back home so we've been in the same household which helps.
"It's fortunate as it means we can train together."