Balfe ends season in fourth spot
​Sleaford's Shaun Balfe recorded a fourth place finish in the British GT Championship ended at Donington Park.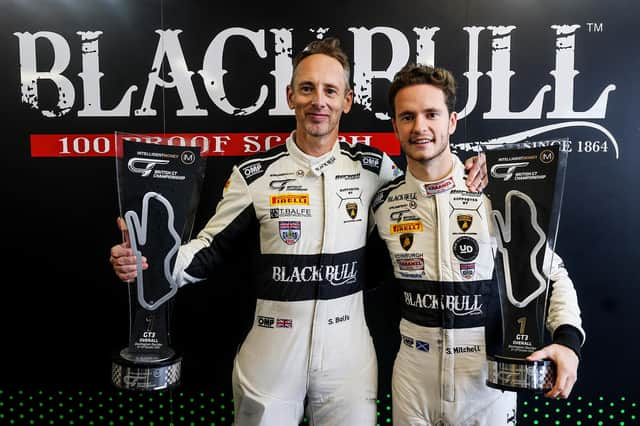 ​Balfe and his Barwell Lamborghini Huracan GT3 Evo II won the final race of the season alongside co-driver Sandy Mitchell, after the pair had qualified seventh on the grid but then been demoted to 11th due to post-race penalties.
But in a race that saw three safety car spells, Balfe and Mitchell battled back for the latter to lead by lap 41 and race clear in the last 30 laps to eventually finish nine seconds clear.
Speaking on the race, Balfe said: "I had a good start but had to back out for safety in mid pack as I was getting squeezed a bit.
"[After the first safety car] I tried to show my intention to Mike [Price] and got blocked, then when I was partly alongside, we touched and I was squeezed onto the grass. As I lost traction I hit him and spun him.
"The safety car was out again after 29 laps. I had held station and was on new slicks, but had to serve a stop go penalty for the incident. But I rejoined in the safety car train, which was a bit of luck for us," he said.
Most of the crews made their stops as the green flag was readied, but Balfe stayed out. "They gave me a couple of extra laps, so when I came in the pitlane was empty," he added.
The safety car came out again and Mitchell rejoined in third, But as the race went live, leader Jules Gounon crashed out and Mitchell was second, with just Marcus Clutton's McLaren ahead of him.
The gap soon came down and after 41 laps Mitchell had the lead and never looked back.
"It was incredible luck in such a short timeline," Balfe concluded.