He was drawn against Matty Mia of the Gateway ABC with a place in the final the following day at stake.
Both boxers met in the centre of the ring unleashing plenty of leather in each other's direction at the opening bell.
Once the pace settled down, Freddie began to get into his groove, beating the Essex lad to the punch and landing the cleaner shots in a close round.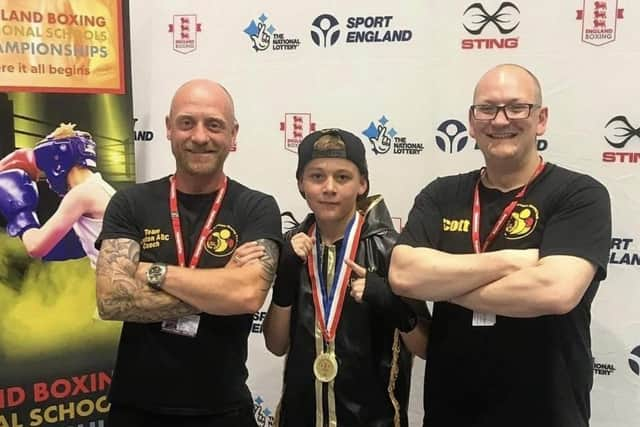 In the 2nd round Freddie appeared more relaxed with his work and caught Mia with a hard shot just before the bell that caused the referee to administer a standing 8 count, the consensus was felt that the momentum was with Carman.
Into the last round both boxers came out with all guns blazing, with so much at stake neither boxer backed off. Mia came on strong at the tail end of the round but Carman dug in reminding Mia that he wasn't going to cave in to his pressure.
At the death of the round the referee stopped play and with 14 seconds of the round remaining he deducted a point from Carman for carrying his head low - a harsh decision it was felt that could have thrown the bout in the air - and so it proved with a 3:1 verdict given from the judges to Mia much to the disappointment of Carman and the Boston corner, who had to settle with a bronze medal.
It was still a great achievement for the teenager who could have very easily been boxing in the final.