Trophy presentations were made to those runners who had competed in a minimum of three races in the series.
Patrick McNally completed the 2,800 metres Under 15 meadowland course in 13 mins 10 secs to qualify for his End of Series Award. Under 13 Amelia Ambrovent showed further improvement by recording 13 mins 23 secs at the end of her 2,100 metres challenge.
Rose Pell, 10 mins 49 secs, and Tabitha Cotton, 15 mins 52 secs, contested the Under Under 11 2,100 metres competition. At Under 9 level Ellis Richardson clocked 7 mins 46 secs at the end of his 1400 metres event.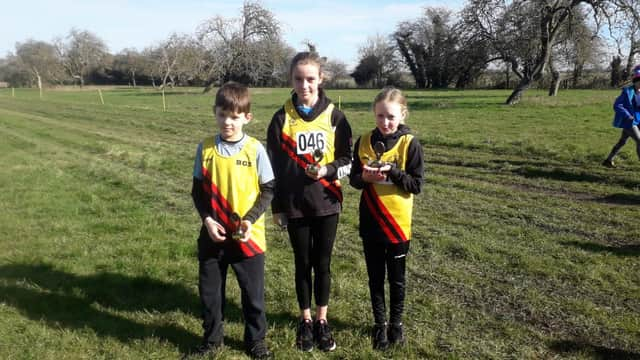 Aidan McNally completed the U7 age group 700m test in 3 mins 48 secs.The final event in the 2022--23 Junior Sportshall Athletics Series will be held on March 25th.