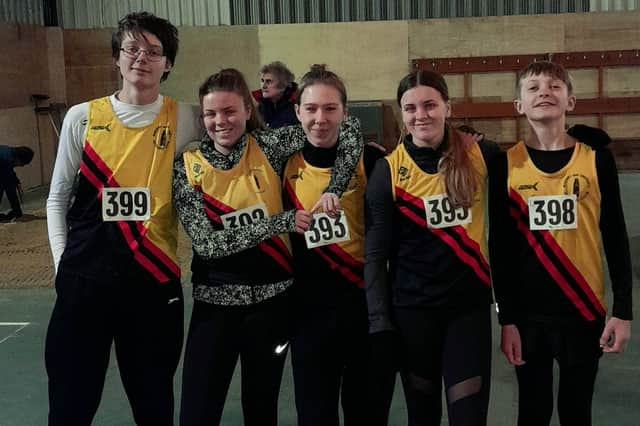 The first of three scheduled indoor meetings this winter saw the programme include athletes compete with each other in four field events.
In Pole Vault Under 15 Julia Paulich improved her personal best clearance by recording 2.15m. Juliua also cleared 1.15m in High Jump and recorded 7-32m in Shot.
She finished behind Chloe Fields (Lincoln Wellington A.C) who won the Under 15 Girls competition with 1.25m and secured victory in both Shot, 9.96m and Long Jump 4.17m..
In the same age group Issy Reid cleared 3.18m in Long Jump and putt the Shot 6.73m.
At Under 15 Boys level Patrick McNally cleared 4-06m in Long Jump with1-30m in High Jump and despite his throws inexperience propelled the 4K shot to 6.08m..
Under 17 Megan Reid started with a Long Jump measuring 3.54m and then went on to record 7-38m in Shot and 1-20m in High Jump.
At under 13 Girls level Letitia Arch (Sleaford Striders) prevailed with 3-07m in Long Jump ,and 4-86m in Shot Putt.
In the Senior Women's category veteran Jennifer Howard (Barton and District A.C.) was delighted with her first 2023 4K Shot performance, winning with the best of her six trials going out to 9.28m.
At the other end of the age range Under 13 Damian McNally produced a 3.01m Long Jump, cleared 1.15m in High Jump and then recorded 5.55m in Shot for his first indoor field events competitive experience.