He won the belt after travelling to Cleethorpes to challenge Max Shaw of the Mighty Mariners on his home show in a 3x3 minute rounds contest.
Reece began the bout brightly stating his intentions from the off as Shaw found it difficult to contain the aggressive Morris.
Morris looked in control after the opening round but would need to remain on red alert when Shaw unloaded his heavy arsenal to ensure he wasn't tagged.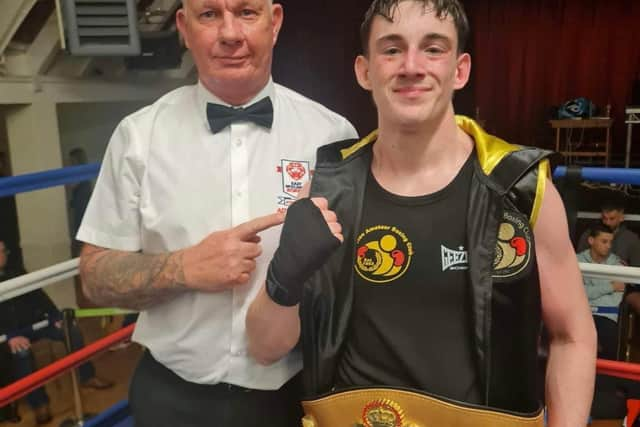 A tighter second round saw Shaw have more success than in the first but Reece looked as though he had done enough to shade the round.
The last saw both boxers empty their reserves as they gave every ounce of energy left in their body. The contest went with a split decision being handed to the jubilant Morris.
On the same bill, Boston boxer Amber Barry was re-matched against Elivia Frampton - also of the Mighty Mariners ABC.
Frampton looked busy on the attack with Barry defending well and Amber having her best successes at range landing the cleaner punches that on occasion snapped back Frampton's head.
Both females gave as good as they got as they both unleashed plenty of leather in each other's direction and received plenty of applause at the final bell. The decision was in, a split verdict given in favour of the Grimsby fighter much to the disappointment of Amber who can look to build on her performance from this fight for the second half of the season.