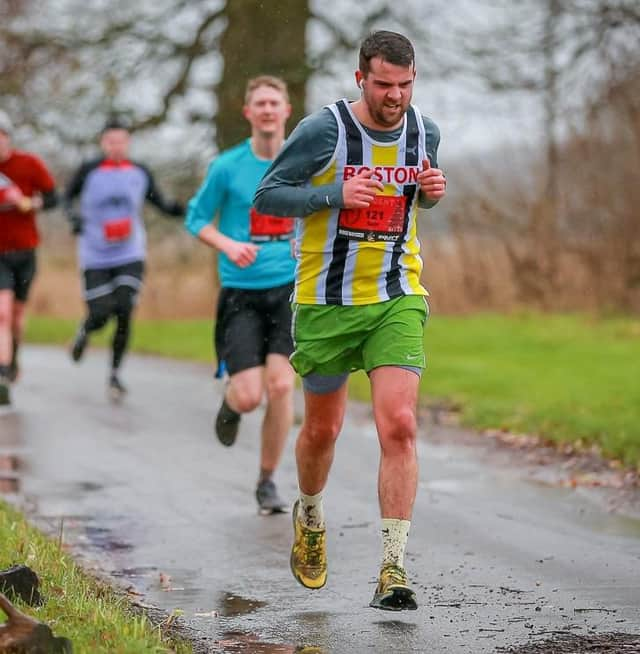 Before Christmas runners headed to Wainfleet for the Rosey Nosey 5k. Trevor Byng ran with a friend and finished in 28.48, he was followed home by Nicola Housam in 30.55. Rachel Conway ran with her daughter and both enjoyed the fun run finishing in 34.00. Barry Norton finished 2nd in his age category clocking a time of 37.25 and Janet norton took 1st in her age category with a time of 37.33.
The Revesby Xmas Run was held between Christmas and the New Year. There was two distances to choose from, a 5 mile or a 10 mile, both of which included off road tracks as well as road.
In the 5 Miler it was Boston's own Adam Bevan that lead the field from start to finish taking first place in a time of 34.41. He was followed home, in a time of 43.49 by Sam Hewson who claimed 13th place. This was only Sam's second run in club colours. Next home was Darren Bevan in 48.08 and he was quickly followed by Sarah Lea who continues to get stronger with every race. Sarah stopped the clock at 51.10.
The 10 Mile event saw Tanya Knight give the club colours a good workout and, given the ground conditions and weather, a superb run of 1.29.30 gave her 2nd in her age category.
Boston Community Runners are a running club for all abilities and distances. For further information about the club and it's activities visit www.bostoncommunityrunners.co.uk or search Boston Community Runners on Facebook or just come down to one of the club meets.