After narrowly loosing to Boston in a late, "smash and grab", earlier in the season (15 -13) Grimsby were looking for revenge and opened the scoring through a penalty to lead 0 -3 after twelve minutes.
The team responded immediately, with centre Sean Bishop powering through the Grimsby defence to move 5-3 in front.
Midway through the half, inform winger Thomas Loveley, following a line break by Bishop, showed good speed to sprint into the corner from outside the twenty two. The touch line conversion by Harley; extended their lead 12 -3.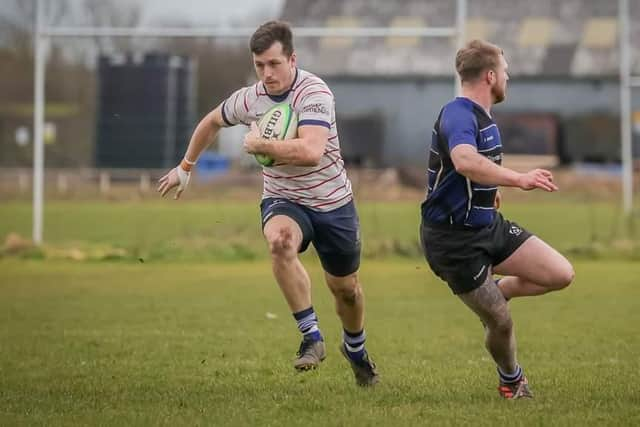 A second Loveley try, following sustained pressure near Grimsby's try line edged the scoreboard 17-3 , before a late Grimsby try, saw Boston enter half time 17-8, with Grimsby now having the advantage of the wind.
In the second period, Boston scored two further tries. Firstly Sean Bishop powered over which was converted by Harley.
Then replacement Oliver Lawman finished off a flowing move as forwards Lewis Eldin and Will Scupham and back Wayne Harley; showed great handling skills to put Oliver in space to score.
A final Grimsby try saw the match close 29 -13 to the home side.
Boston's man of the match was Captain Ross Noble, who led the side well throughout both in attack and defence.
The resilience of the team's defensive structures was highlighted as a great positive by the coaching staff.
On Saturday they travel to play Ashfield, kick off 2.15pm.