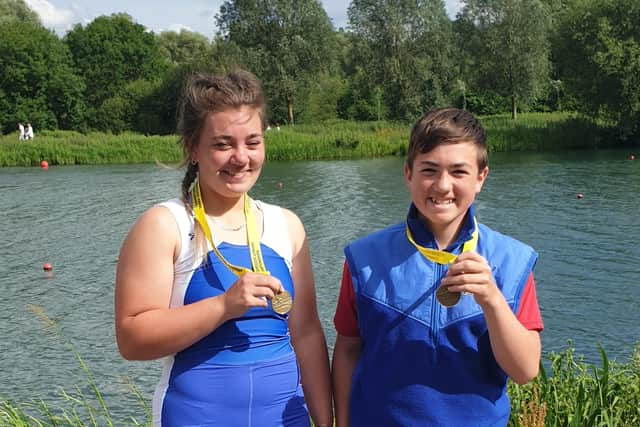 Lucy Walker and Archie Pattinson.
Archie Pattinson achieving a strong third-place finish in the J13 single sculls category while Lucy Walker put in a tremendous effort to claim third in her closely-contested WJ15 single sculls race.
The racing consisted of 1,000m four-lane races where the young rowers first had to complete a time trial which seeded them into groups.
Only the rowers from the time trial that earned a place in the Final A group could win a medal, both Boston Rowers put very strong times in to be in with a chance of securing one.
The conditions were very challenging in some choppy conditions.