Boston Wheelers begin cyclocross season during the Lincolnshire Cylco Cross Round 1.
24th September saw members of Boston Wheelers take on the first cyclocross race of the season at Ancaster, the Lincolnshire Cylco Cross Round 1.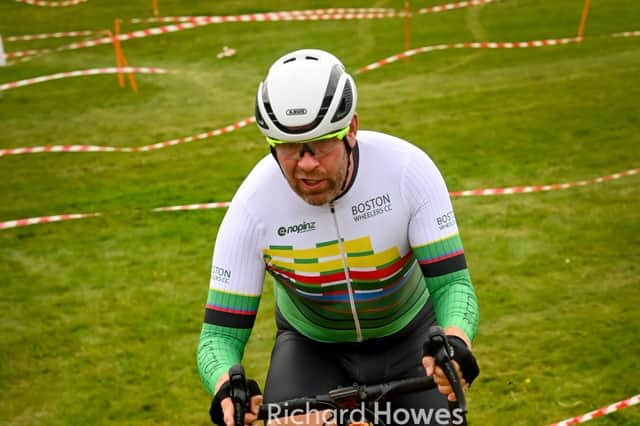 With the weather feeling much more autumnal the riders prepared their cross bikes and took to another tough course with 2 short steep climbs, a pair of bunny hop boards and a sand pit which was not be laughed at, created by Sleaford Wheelers and all whilst the spectators donned their woolly hats and coats before grabbing that all important hot drink from the mobile café on site.
With races covering categories from U9's to the Vets for both men and women, the Wheelers had riders in the U12's, Seniors mens and Vets mens races.
The first race of the day was the U12's which saw young Hector Short, his sister Alice and Callum Horspool race in a field of 15 riders from around the local region. Hector, who rode a very strong race from start to finish, just missed out on a podium as he finished in 4th place. Alice who is new to racing, finished 14th and just 1 lap behind the winning girl to take 2nd girl. Callum unfortunately had an argument with the bunny hop boards on lap 4 and despite trying to carry on he was forced to abandon the race.
Next race saw Craig Dowse riding in a field of 18 seniors. After riding for 1hr around the course which gradually started to before a little more slick as the riders wore a path into the grass and muddy banks, Craig showed that he had not lost too much fitness from last season and finished in a very respectable 14th place, just 1 lap behind the 10th place rider.
The Vets race did not go to plan for Julian Herriott, as in a field of 73 riders he was involved in a crash on a very tricky corner which saw many stumble and was unable to finish the race, but thankfully fit enough to race another day soon.
Boston Wheelers have club rides on a Sunday morning and hold youth coaching sessions on Saturday mornings for children aged 4-16 which also offer Learn To Ride sessions on balance bikes. If you would like more information please take a look at our Facebook pages, Boston Wheelers Cycling Club and Boston Wheelers Go-Ride.