Brian and Angie Garnham win prestigious pigeon prize... 'by the narrowest of margins'
A local couple have landed one of the most sought after prizes in the sport of pigeon racing.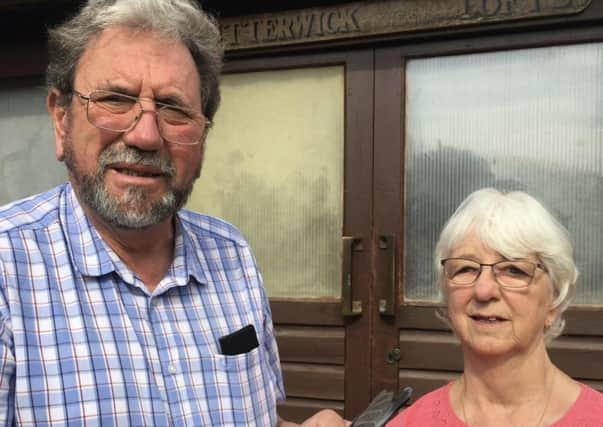 Husband and wife, Brian and Angie Garnham, of Butterwick, have been declared winners of the prestigious North Road Championship Club's young bird race from Dunbar after officials scrutinised the result which was close to being a photo finish.
NRCC secretary Ray Knight explained: "On top of the provisional list for several hours were D. Perry and L. Gardner, of Alford, with Mr and Mrs Garnham a very close second.
"After the race secretary had confirmed the setting times, checking times and pigeon times the calculation was done again and it was confirmed that the top two birds were to be reversed, giving Mr and Mrs Garnham the win by the narrowest of margins."
"The correct velocities are Mr and Mrs Garnham 1396.323 yards per minute and D. Perry and L. Gardner 1396.288."
The Garnhams have a long list of successes in the sport but the last time they won an event organised by North Road Championship Club was back in 1998, claiming the Kings Cup as winners of the 500-mile Blue Riband race from Lerwick, in the Shetland Isles.
Boston and District Flying Club race from Dunbar results: 1, 2 and 3 Mr and Mrs Garnham 1396, 1332 and 1317, 4 Mr and Mrs R. Skinner 1283, 5 L.R. Manning 1276, 6 and 7 Mr and Mrs Skinner 1274 and 1270, 8 C. and C. Maddison 929.
Results from Driffield: 1 D. Brackenbury 1329, 2 and 3 Gough and Reed 1306 and 1287, 4 and 5 D. Brackenbury 1286 and 1255.561.