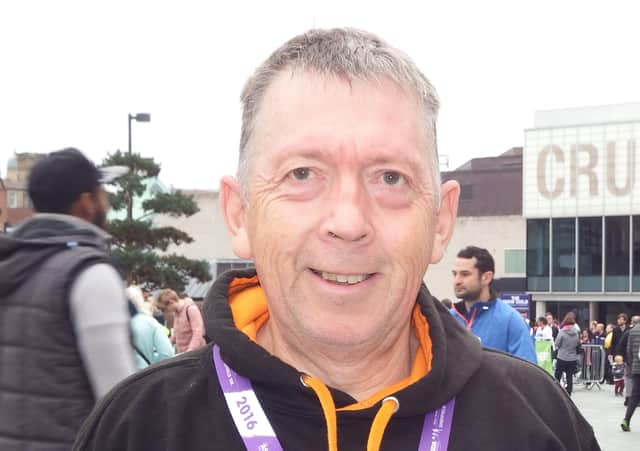 Four teams across the club's four sites - Skegness, Spilsby, Boston and Horncastle - ran as many miles as possible throughout the time period.
Each team was made up of 12 one-hour time slots and the idea was simple; run as far as you can for each hour.
After four hours the Horncastle Bulls took an early lead with 28.31 miles, followed by Spilsby Strides with 24.83.
But with only seven miles between first and forth, it wasstill a close race.
Eight hours into the challenge, Spilsby Striders (53.09) and Skegness Crowns (52.81) both overtook Horncastle Bulls (50.50), but with Boston Royals at 50.12 miles, the gap was closing.
At the end of the 12 hours Spilsby Striders came in first with 79.20 miles, pipping Horncastle by 0.31 of a mile.
Skegness Crowns finished third with 76.74 and Boston Royals followed closely behind with 75.14.
The club has also taken part in a scavenger hunt.
Club members have been making the most of their outdoor exercise and motivating each other by setting a weekly challenge.
This one was all about getting out in the open, looking at your surroundings and also involving the wider SADRC family, recruiting partners and children to take part.
Members were issued with a list of 50 things to find, take a photo of and send in within a three-hour period.
To involve everyone there were runner and walker categories.
The winning duo for the runners were Robin and Carol Harrison, from the Horncastle site.
They entertained with some amusing finds.
Very close behind them, by seconds, was Woodhall Spa's Rebecca Grice.
Helena and Andy Shelton had to get creative for their farm animals, which turned out to be a herd of plastic cows and Helena had some explaining to do at the boat yard in order to access the elusive green tractor.
Those cows helped them to third place after covering approx 13 miles between them to complete the challenge.
The walkers did a fantastic job too and actually managed the task quicker than some of the runners.
Alex Mitchell and daughter Emi finished in first with Alison Cook, Jocelyn and Meg the dog in second.