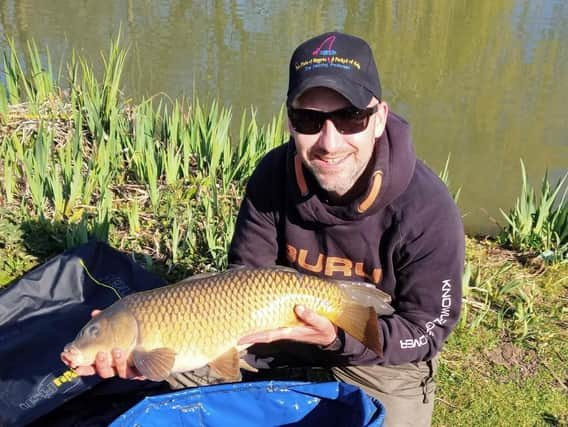 The Sleaford Legionnaires made the trip to Donington Brick Pit for their recent match.
Club champ Pete Asplen got back to winning ways from peg 15 after another night of frost which made things tricky.
Results: 1 Pete Asplen 52lb 14oz, 2 Graham Killick 49lb 9oz, 3 Elliot Pannell 37lb 6oz.
The Westwood Lakes Open was staged on Skylark Lake where the 24 competitors faced changeable conditions.
Local angler Richard Moore managed the win, rotating lines for good sized carp.
Results: 1 Richard Moore 134lb, 2 Alistair Ogilvie 120lb, 3 Marc Bradford 109lb 8oz.
Sport picked up at Hanworth Country Park.
Canal pool was the venue for the recent weekend open. John Barningham made it two weekend wins on the bounce.
Results: 1 John Barningham 106lb, 2 Dave Wilkinson 83lb, 3 Barry Gadsby 67lb.
My Latest podcast with England Internation Darren Cox is now available here.