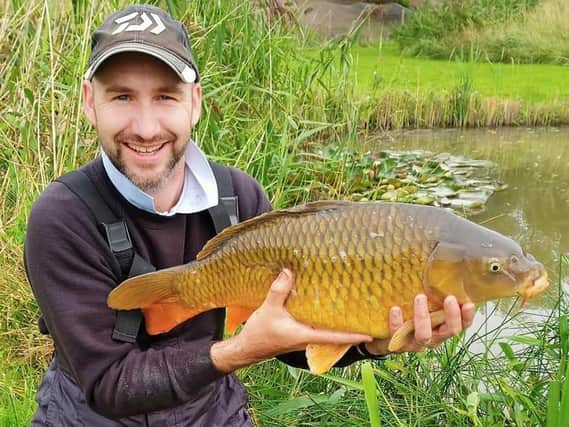 Storm Bella brought some torrential rain which increased our river levels.
A couple of extra feet of coloured water affected the sport on the River Steeping at Wainfleet.
Nige Butler was lucky enough to connect with a big hybrid and win the Bank Holiday open.
These matches will continue weekly dependent on future tiers and guidelines.
The next match is Friday, January 1 with the draw at 9am on Vicarage Lane.
With the river fining down nicely, sport will be much better on the forthcoming matches.
Results: 1 Nige Butler 3lb 7oz, 2 Russ Parsons 1lb 9oz, 3 Alistair Ogilvy 1lb 2oz 8drm.
Hanworth Country Park sport picked up in spite of Storm Bella.
The Bank Holiday open was cold but a close contest on the Canal pool, with Silver fish making up the main weights.
Results: 1t Barney Todd 35lb 14oz, 2 Chris Mawer 32lb 8oz, 3 Paul Spittlehouse 30lb 10oz.
Fen Lakes Winter League continued into round five on Sunday. Weights were down after heavy overnight rain.
Fen Lake: Section one - Andy Mitchell 18lb 2oz, section two: Chris Clark 26lb 12oz.
Meg Lake: Section one Craig Panton 25lb 4oz, section two: Dan Pettigrew 27lb 15oz.