EASTWOOD'S ANGLING! Get in touch to tell your stories
The first of a new series of columns by angling fanatic Dave Eastwood...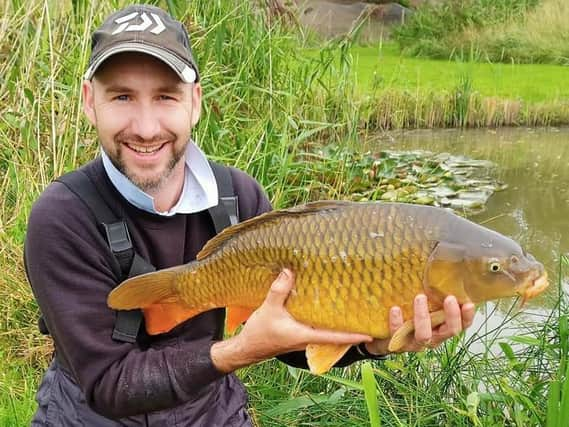 Welcome to the new-look angling column for the Sleaford Standard.
This is where I am going to keep you informed about the local angling scene; from match results, fishery reports, what has been caught where and information from the local clubs.
If it's piscatorial, it will be here.
I'm a mad-keen angler who has fished since I was a boy… over 30 years now! kicking it all off with a little perch on my local canal.
Even now I feel I still learn every time I set foot on the bank!
Match Fishing is my thing, but I enjoy fishing for anything that swims.
This is something I have appreciated even more since moving to Lincolnshire with its wonderful Rivers, Drains and Coastline.
I am at my happiest catching Tench on a Lake or Roach on a River. Either on an open match, or a club match with our local Sleaford Legionnaires Club.
My favourite venue is Docklow Pools in Herefordshire.
If you're a match organiser, club secretary or have caught a decent fish, or bag of fish, let me know so I can spread the word. If you are running a local event, tell me and I'll let everyone else know right here.
Facebook: @Eastwoodangling