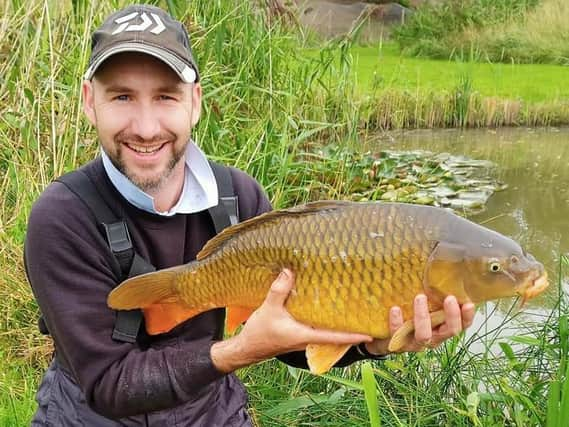 It's with great relief that the government has allowed fishing to continue through lockdown three as it was during the second lockdown.
Only this time, there are more stringent rules and many caveats.
If you are to partake in any angling during this lockdown as part of your daily exercise, please ensure you familiarise yourself with the rules.
Angling can be very solitary and brilliant for mental health, but there are clear guidelines you must stay local.
With that in mind, I have listed a number of coarse venues within the vicinity of Sleaford that could be classed as local depending on which part of the district you live.
Woodland waters (Ancaster) - six miles from Sleaford. Bites to be had on Match and Carp Pools.
Haverholme Park Lake (Ewerby) - four miles from Sleaford. Sit and wait for a big carp or keep busy fishing maggots for silver fish.
Priory Lakes (Ruskington) - Three-and-a-half miles from Sleaford. Fish maggot for small fish or corn with the hope of a carp.
Whitehouse Farm (Ruskington Fen) - seven miles from Sleaford. Match pool for mixed fishing or specimen lake for big fish.
Fishing Evolutio) is still open for a click and collect service and can be contacted on 01529 309015.
If you are an angler, please fish responsibly and stick to the rules listed here.