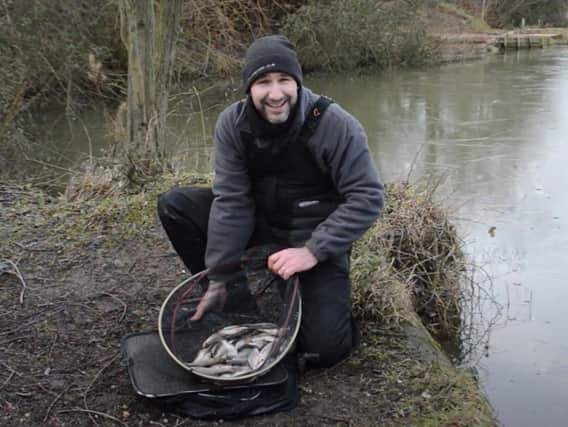 Match fishing has resumed with vengeance - with good attendances across all of our local waters.
Fen Lakes held a two-day Easter event across both lakes in blustery conditions.
Day one results: 1 Stephen Garrard 101lb 10oz, 2 Alan Watts 81lb 14oz, 3 Dean Senkiw 74lb 7oz.
Day two result: 1 Dean Senkiw 81lb 5oz, 2 Alan Shaw 73lb 4oz, 3 Damon Grundy 66lb 5oz.
I got out with the Sleaford Legionnaires for their fist match of the year.
Swallow Lake at Westwood Lakes was the venue. I was drawn a noted flier in peg six and managed the win with F1 and carp.
Results: 1 Dave Eastwood 103lb 12oz, 2 Kev Bell 83lb 8oz, 3 Geoff Bewick 66lb 15oz.
Dave Wilkinson is back running matches at Hanworth Country Park, mid-week and Saturday open draws at 9am with fishing from 10am–4pm, costinhg £20.
Saturday result (Mallard Lake): 1 Roger Woolhouse 37lb 12oz, 2 Simon Todd 36lb 11oz, 3 Chris Mawer 31lb 11oz.