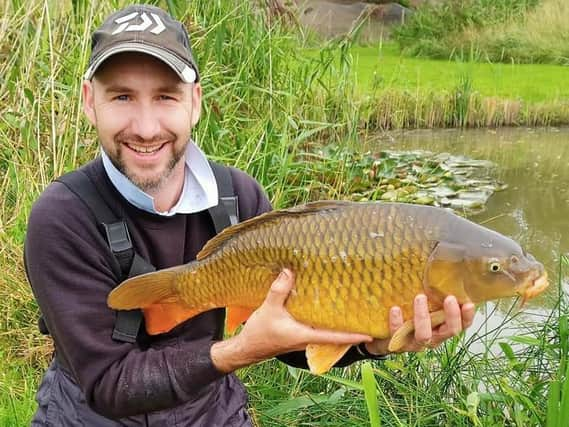 Just like us humans, the mixed weather over recent weeks has left our stillwater fish confused.
Whereas we don't know what which sweater to wear, the fish are unsure whether to feed or shoal up.
That was reflected in the mixed match results locally at the weekend at Westwood Lakes.
December 10 Open - Falcon Lake: 1 George Knight (Wilsmere Lakes/Burts Baits) Peg 1 - 50lb 0oz; 2 Richard Kinnerskey (Westwood Lakes) Peg 6 - 41lb 4oz; 3 Lance Chubb (Westwood Lakes) Peg 3 - 17lb 12oz.
December 13 - Falcon Lake: Richard Kinnersley (Westwood Lakes) Peg 9 - 54lb 8oz; Paul Harsley (Westwood Lakes) Peg 1 - 48lb 4oz; Adam Swain (Matrix/Dynamite Baits) Peg 17 - 44lb 0oz.
A little tip from me this week...invest in some polarised sunglasses. When the sun does shine on a nice winters day it can be very difficult to watch a float for a period of time with the sun so low.