First round of Boston Indoor Bowling Club league ends with surprise results in Division One
Three dramatic matches from the top of the Orchard Health Group Division One of the Evening League at Boston Indoor Bowling Club saw some surprising results to complete the first round of this season's competition.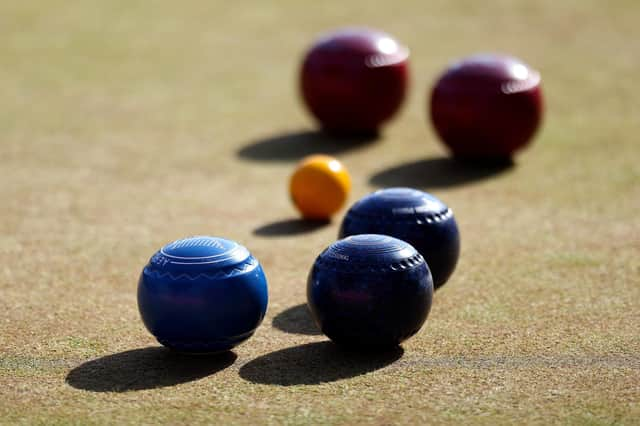 Top side Holland Fen, so far unbeaten, lost 4-2 to third-placed Strollers. They built a nine-shot lead on Ian Clark's rink and eventually won 18-16, but had to hold on as Strollers finished well.
The second rink was closely contested for 11 ends, then Strollers and skip Andy Warne took control to run out 18-10 winners.
Second-placed Invaders faced an in-form Breakaways team who took the match 5-1. Neil Harrison's rink won convincingly 24-15 having built their advantage in the first half.
Breakaways also started well on Mark Brown's rink, then Invaders through Scott Whyers levelled the score, and a tight end-game left the result as a draw 17-17.
Parthians beat A40, one place above them, 4-2, winning Pete Bedford's rink impressively 28-5, but losing the other, equally dramatically, 31-12 to A40 skip Bill Exton.
Elsewhere, there were 6-0 wins for IBC against Cosmos, 28-12 and 17-8, for Nomads over Golfers, 20-10 and 18-13, and lastly for Royal Mail over Hotspurs in two competitive games, 23-14 and 19-12.
Dynamics and Central are now only separated by shot difference at the head of the Cammacks Second Division.
Dynamics beat Shipmates 6-0 with two clear wins, 22-8 and 19-8.
Central won 5-1 against Vikings, with Carol Nundy's rink leading from the start to dominate the game and win 29-9. The other rink ended 12-12 after a closely contested game where the lead swapped back and forth.
Kingfishers are third after beating Vectors 6-0, taking one rink convincingly 26-7 and the other by a smaller margin 14-11.
Amateurs bowled well to take all six points from their match against Phantoms. Ron Spence's rink won 16-11, pulling ahead from the mid-way point of the contest. The other rink was still tied after 15 ends before Jeff Homewood's side finished better to take it 13-10.
Finally, The Desperados were in commanding form to beat Woodpeckers 37-6 and 25-7.