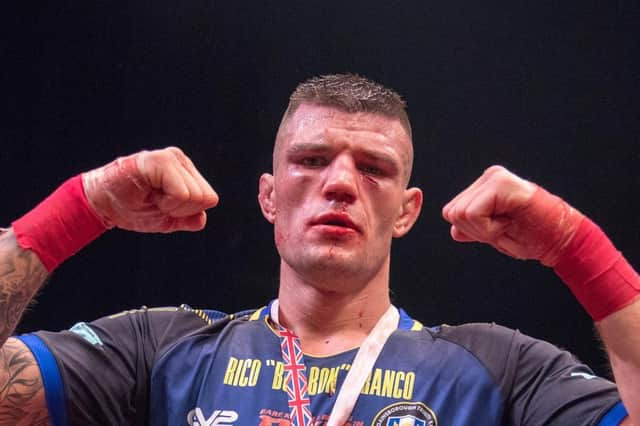 The 28 year old from Gainsborough sits on top of the bareknuckle boxing world after dethroning pound-for-pound No 1 Jimmy Sweeney last year.
The rematch is pencilled in for next January – covid restrictions permitting – and Franco says Sweeney isn't his toughest opponent.
He says that every day of his life he fights ulcerative colitis.
Franco describes it as "an inflammatory disease that affects the colon, like Crohn's Disease."
"Some days I can't even leave the house.
"People often say how well I look, but it's only on the outside. On the inside I'm not well.
"I went to hospital twice with this before I made my pro MMA debut and I've been known to run to the toilet in the changing room before fights.
"Nobody has ever forced me to fight. It's always been my decision. But sometimes, I probably should listen to my body more. It's just that my mentality is so strong. I'm so determined to get in there and fight – and win."
Franco says he was first diagnosed around seven years ago.
"It's just something I've had to deal with," he said.
"I'm on medication and try to avoid gluten and dairy foods.
"I've done well to compete at the level I compete at when you realise I'm constantly ill.
"Not many people know about it, but if it gets worse, I could end up having surgery and getting my bowels removed."
Franco says the news he's likely to be fighting in January won't ruin his Christmas.
"I'm used to it," he said.
"I've fought in January the last two years and know I can let my hair down a bit at Christmas.
"I enjoy my food too much not to !
"I have some junk food and beer at Christmas, but I never binge and I keep training, so I soon burn it all off."
Last Christmas, Franco was training for a 'Prizefighter' tournament that he won by laying out Connor Tierney with a devastating left hook and then outpointing James Connelly in the final.
That set up a clash with Sweeney that he won on cuts.