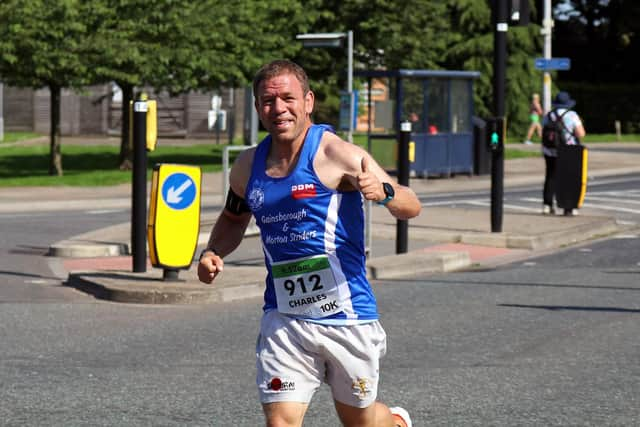 Charles Anyan managed a new personal best time of 1:42:56, 37 seconds quicker than his time at Retford in March. Aaron Hill produced a season's best of 85:51.
On Saturday there were 13 Striders who chose to take on a parkrun event.
Seven chose the popular Doddington Hall event with times coming from James Croft (19:14), Joan Smithson (31:38), Will Lansdall (32:01), Cliff Middleton (33:51), Kirsty Smithson (40:28), Ewan Joseph (45:57) and Sallie Joseph (45:57.
At Clumber Park times were recorded by Sarah Sanni (26:19), Simon Blacknell (27:48) and Clare Ward (30:05). Jonathan Drake (22:28) and Phil Marsland (22:41) opted to take on the Scunthorpe event, while Kevin Dunne (23:38) ran at Mallards Pike in Gloucestershire.