Lyla Newman had to move up a weight category but won both rounds 6-1 and 2-1 to advance to the semi-finals in which she claimed bronze, narrowly going down 15-8 and 10-6 with a great performance in which she never backed down.
Noah Clark came up against a good technical fighter. going down 2-0 to take a bronze medal.
Fina Welding Fabrications-sponsored Cody Glen won his semi-final 2-1 to advance to the final and what a performance he put in against a fighter he had never beaten until now. Cody went on to win 2-1 in a very technical match to claim the gold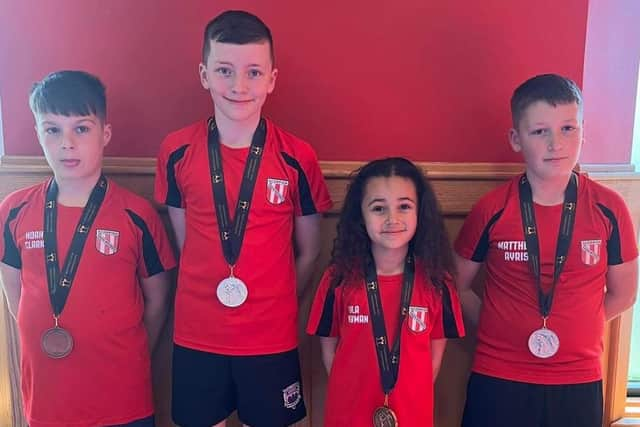 Matthew Ayris lost 2-0, but the second round was only 10-7. to claim a silver.