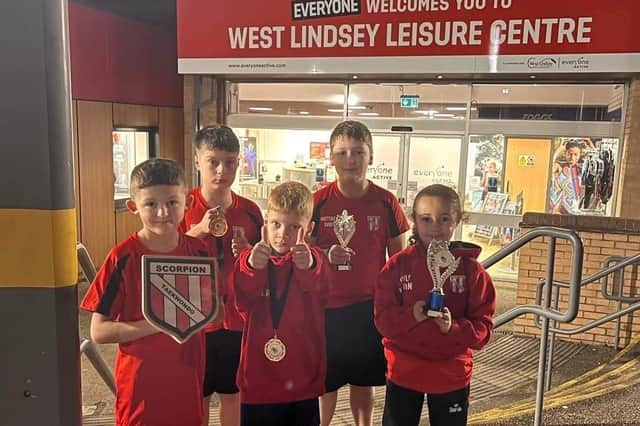 Lyla Newman faced a straight final winner takes all and didn't disappoint, scoring a flourish of kicks to the body and head and using her speed well.
She lost the first round but came back and win the next two rounds and showed character and persistence to claim gold.
Matthew Ayris had two tough matches, winning his first fight 2-0 with good body shots to pull away to advance to the final.
In his final he went to the end but narrowly went down by 2-0 to claim a well deserved silver.
Noah Clark moved up to Cadets, fighting stronger opposition, but impressed, narrowly losing the first round but pulled it back winning the second.
The third and final round was all square at 5-5 but, with one warning against Noah, it meant he had to settle for bronze in a fine contest.
Zac Walker tried his best against a very good player and never gave up, but went down 2-0 to land a bronze medal.
Leo Mason, in his first ever competition, showed amazing energy and never-give-up attitude against the eventual winner of his category, going down by two rounds to nil, in his quarter-final.
If you would like more information on the classes at the leisure centre feel free to call in and ask reception or call 07765 926692.