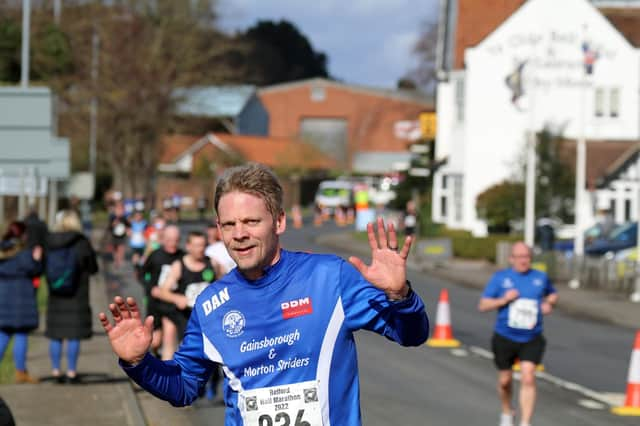 Dan Gleave was taking on the marathon, the fourth of five attempts in his challenge of running five marathons in his 50th year. He crossed the finish line in 4:16:12.
Taking on the half marathon was Tim Smithson. He ran a consistent pace to the finish line, crossing in 1:58:58.
On Saturday there were new personal bests recorded at the local parkruns. Four came at the Doddington Hall event through John Bullivent (24:27), Mick Wood (25:10), Sandra Picksley (26:04), and Joan Smithson (30:49).
Two more came at the Ancholme Valley event thanks to Chris Inman (23:31) and Ross Connell (31:45). Seven other Striders took part in their chosen events: James Croft (17:48), Aaron Hill (18:30), Phil Marsland (22:02), Clare Ward (26:02), Chris Smithson (32:51), Vikki Hearn (35:28), and Simon Blacknell (40:37).