Organised by Retford Athletics Club, the route has many flat sections, offering the chance of a good race time.
The runners started and finished at Retford Oaks Academy on Babworth Road. Held under UK Athletics Rules, this popular event attracts approximately 1200 entrants each year and is a key fixture for seasoned runners from across Yorkshire, Nottinghamshire and Lincolnshire, as well as for others who are taking part in their first half-marathon.
Many runners also use it as a warm up to the London Marathon in April. The Boston runners all had good runs with Steve leading the black and yellow stripes home in a time of 1.28.11. He was followed not far behind by Kelvin who had an excellent run in 1.33.54. Less than five minutes later Lee crossed the finish line in a superb time of 1.38.09. Jayne was cheered home in a time of 2.07.59 which sees her starting to get near to that sub 2 hour half once more.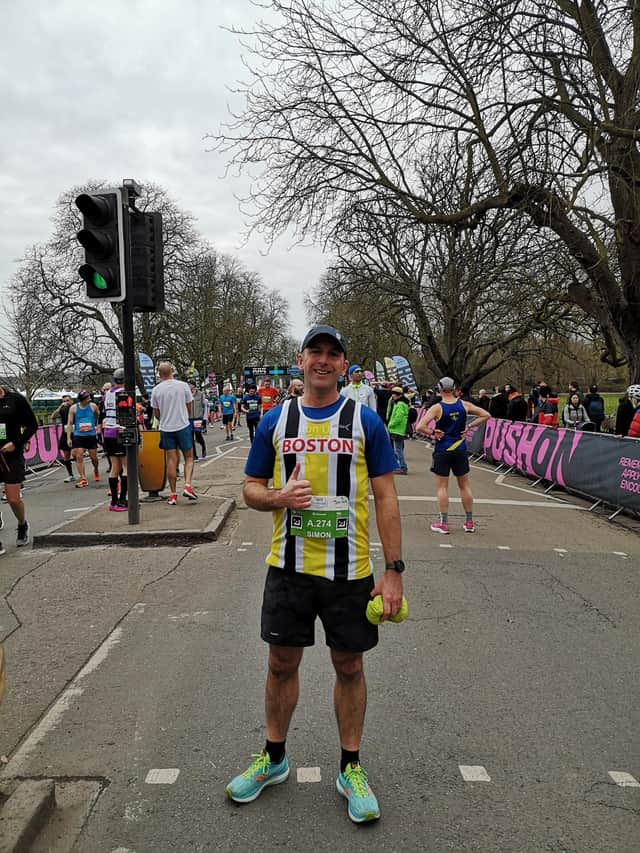 Since the inaugural event in 2012, the Cambridge Half Marathon has established itself as one of the UK's biggest and most beautiful half marathons. It takes runners through the historic University City and visits some of the best sites from across Cambridge including the Round Church, King's College and the Fitzwilliam Museum. Over 11,000 runners took part, setting off in waves to ease congestion.
Simon Jackson represented BCR in the black and yellow stripes and, despite a slight injury setback during training he ran an impressive time of 1.36.55. Extremely pleased with his time Simon would like to return next year to try and beat it.
On the same day the Oundle 20 mile road race took place. The race is ideal for those training for Spring marathons and follows a scenic course around the gently undulating wide, quiet country lanes in and around the pretty Northamptonshire villages of Fotheringay, Nassington, Yarwell and King's Cliffe. Clare Teesdale once again took the black and yellow stripes to take part. Clare had a strong run in conditions which were not ideal and she was delighted to cross the finish line only 5 minutes outside last year's time.