G&S Racing Kawasaki rider Jorel Boerboom clinches top 20 result
THE G&S Racing Kawasaki team was at Cadwell Park for round eight of the Pirelli National Superstock championship where Jorel Boerboom rode well to clinch a top 20 result.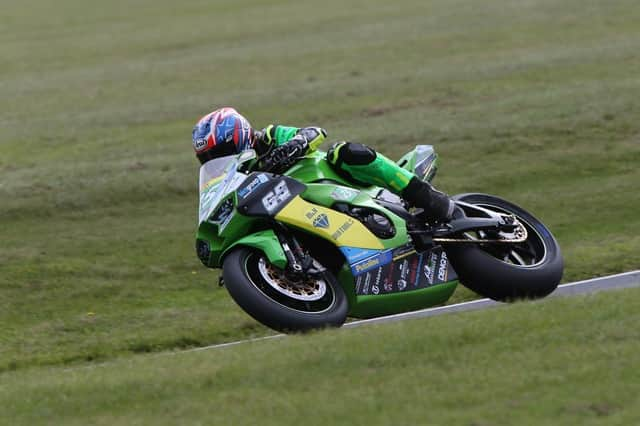 Asher Durham was unfortunate to crash out of his race in the Junior Superstock race and new recruit Sam Laffins who has joined the team for the last few rounds of the Junior Superstock championship rode to a top 10 finish.
Boerboom completed his qualifying in 20th position and began his race from a much improved seventh row grid position. He anticipated the lights well and was straight up into 18th place on the opening lap. He did drop back to 20th for a few laps before making a move back into the top 20 mid race.
After battling within a group of riders for a few laps he found himself up into 17th position on lap 12 of 15 and he held station for the remaining three laps to finish just outside the points in a strong 17th place.
In the Junior Superstock race Asher Durham was hoping to continue his run of podium finishes but sadly it was not to be. On the very first lap he made contact with another machine and crashed out of the race.
Sam Laffins was running well in fourth place and looking for a podium finish, but he missed a gear and ran across the grass at Mansfield before re-joining down in ninth place. On the penultimate lap he dropped a position to Finley Arscott but fought back to beat him to the finish line for ninth position.
Team manager Tom Fisher said: "It was so disappointing for Asher to crash out in the early stages of his race. We lost a practice session because of the weather and that reflected in his qualifying and he was a bit too over anxious to get up to the front. But its racing and these things happen.
"We were pleased with Sam as he had a good pace, he was unfortunate to miss a gear which lost him places but he finished the race and brought points back to the team. Jorel had a really good weekend and rode the wheels off the big Kawasaki. He wasn't far away from a points finish, his times were fast and he really enjoyed the race. Thanks to our sponsors for their continued support and the team for their work throughout the weekend.
The team will regroup at Oulton Park on September 15/17 for the next round.