Hatful of medals for Sleaford club members at British Gymnastics For All event
Youngsters from Sleaford Gymnastics Club came away with a 21-medal haul from their first time competing in the British Gymnastics For All competition in Leicester last month.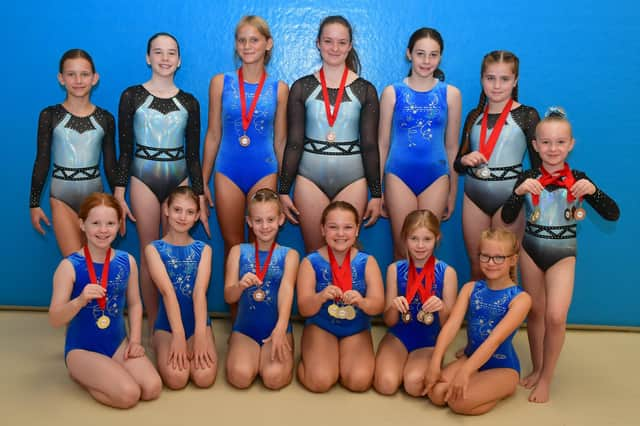 The event was held at Leicester new College on Sunday September 10
Head coach Sammi Emsley said: "This was our first time doing this event and the gymnasts were amazing.
"Each and every one of them worked so hard towards the event. Learning routines on the vault bars beam and floor, the girls did Sleaford proud."
At the Intermediate Level on vault, bars, beam, floor and overall, Skyla Kershaw (aged seven) came 2nd on beam, 1ston bars, 3rdon beam 2nd on floor and 3rd overall. Annie Lawson, aged 10, came 1st on beam; and Neda Jarmolaviciute was 3rd on bars.
At NovIce Level, Lucy Bunce, aged 11, came second in each apparatus and overall, Imogen Ward, aged 10, was 1st on beam, 2nd on all other apparatus and 2nd overall.
At Advanced Level, Lily McCormack, aged 11, was 2nd on bars and beam, Michalena Gralak, aged 10, was 3rd on floor. Jemima Barr, aged 13, was also 3rd on floor.
If anyone wishes to join the club call Sammi on 07507 116210.