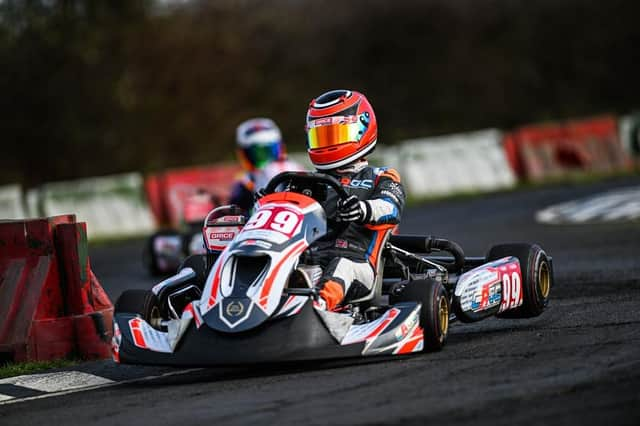 ​With Owen, who had a successful winter test plan, having stepped up to race in the Junior Max class and with a grid of 20 karts all looking for a good start to the year, the youngster was looking very competitive in Saturday's practice, posting times in the top four to put him in good shape for Sunday's race.
The grids for the heats were picked due to no qualifying having taken place due to the lack of light, and in heat one Owen started eighth and came across the line in third place.
Heat two saw Owen start in 13th place and race hard to secure a fourth-place finish.
That would put him on pole position for the 12-minute final.
He got a great start and posted three fastest lap times in a row to pull out a two-second lead.
But with three minutes to go, disaster struck as a mechanical failure ended his race.
It proved a disappointing end to the weekend for Owen but the meeting had produced plenty of positives to take into the rest of 2023.
Why not get in touch with us and tell us what you've been up to in the sportig world?
E-mail us at [email protected] with details, photos and results of your exploits, as well as contact details.