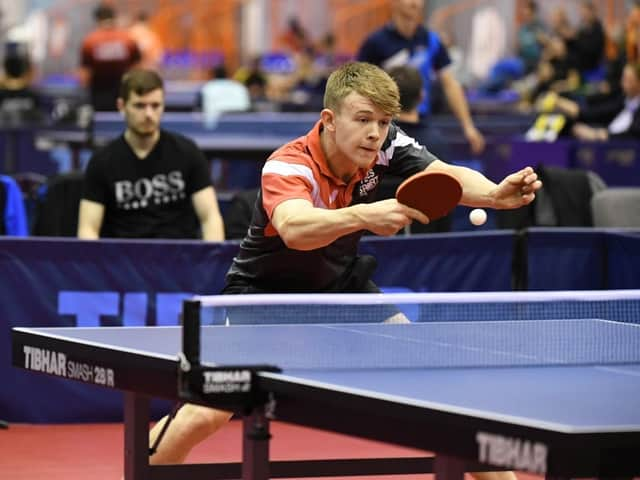 Tom Jarvis. Photo: ITTP
Tom Jarvis is in optimistic mood as he joins up with the Great Britain team for the Tokyo 2020 Olympics team qualifying tournament in Portugal this week.
The Skegness athlete lines up with England colleagues Liam Pitchford, Paul Drinkhall and Sam Walker in the squad for their one chance to seal a team place in Tokyo.
Nine nations will qualify to join the continental champions and hosts Japan in the final field of 16 at the Olympics.
Great Britain are ranked seventh at the event, meaning they will be top seeds in one of eight sections of the draw.
They know that three wins – effectively a quarter-final, semi-final and final in their section – will see them through.
The nations which lose in the section finals will play a repechage to decide the one remaining place.
Jarvis, 20, who was the Team GB reserve at the Rio 2016 Olympics, was at a training camp with other squad members under the guidance of coach Gavin Evans in Nottingham last week.
He said: "I feel optimistic. The team's got a good chance – we're going to be the number one seeds in our part of the tournament – but no match is easy there.
"I feel comfortable working with Gavin. We've had some tough practice but we have a lot of fun in the down-time.
"It's relaxed off the table but some really good, hard work on the table."
The draw was on Monday and the event starts today (Wednesday).
If Great Britain qualify, they will automatically also receive two singles places at the Olympics.
If they do not, the players will still have the chance to earn a spot via the singles qualification tournament in April.