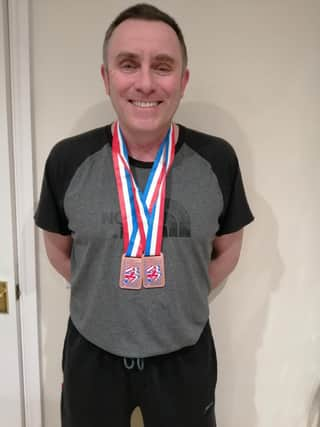 ​Jim was first up on Saturday at a very chilly Hull in the Lincolnshire and Humberside event in the discus and hammer.
He has been knocking on the door of 30m in the discus for some time now, and from his six throws he went over that distance three times, culminating in a new lifetime best of 31.07m, and placed second to defending champion Nigel Bilton from Boston AC.
The result was the same in the hammer as he threw a season's best 26.51m for the silver medal.
Kieran, who competes for Lincoln Wellington, ran at Cudworth in the Yorkshire Championships in his best event, the 400m hurdles.
Having just moved up to the men's age group, he managed a superb run to place third in 58.71 seconds, a lifetime best.