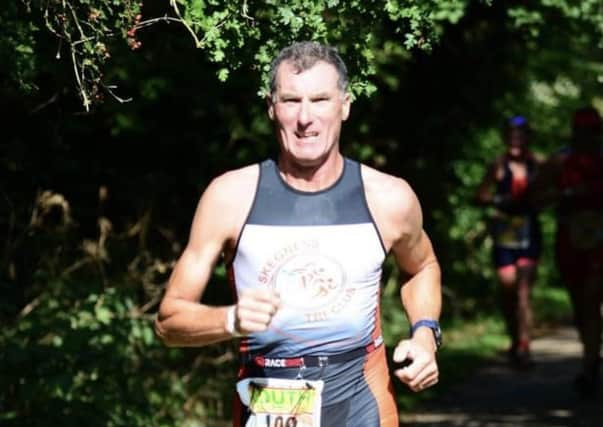 John says he is 'over the moon' after being asked to compete for his country in Romania next year.
This is an amazing achievement by anyone's standards, yet John's story is made even more remarkable by the fact he had to dig deep mentally and physically to regain fitness following multiple serious injuries caused by a collision with a car whilst out cycling in September 2018.
Former Skegness lifeboat coxswain John's his recovery was a slow and very painful one.
But, determined as ever, John was back training, albeit steadily, in the new year.
He has gone from strength to strength, cycling and running at a pace many of his fellow Skegness Triathlon Club members half his age would love to achieve.
"I am over the moon and very proud," said 67-year-old John.
"I still can't believe that, after the accident, I've managed to do it.
"I say it's being part of a great club that has inspired me."
Eligibility for the 2021 European championship was based on John's race time and position at the Clumber Park Duathlon, which was held recently.
The race was relocated to Thoresby Hall to ensure Covid guidelines were adhered to, with a four-mile run followed by an 11-mile bike leg and another 1.5-mile run.
Both run sections were cross country, making it even tougher.
True to form, John beat all other opponents in his age group to win.
Other age group race wins for John in recent years have come at the Woodhall Spa Triathlon in 2018 and 2019 and Clumber Park last year.