Lockdown sees Boston Kuk Sool Won students undergo testing in a new way
Boston Kuk Sool Won's senior students have been busy undergoing testing.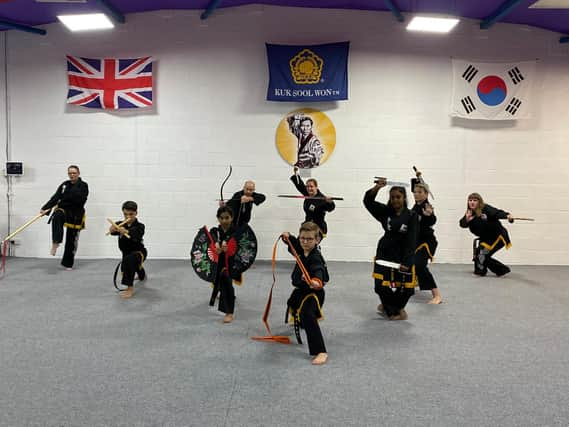 Due to lockdown, In Hyuk Suh founder and Grandmaster of the art was unable to travel to the UK for seminars and promotions, so final testing was undertaken in-school.
From 9am to noon on Saturday three students tested towards their 5th degree and one for their third.
Next up saw the lower black belt ranks tested for three hours, while the colour belt students hoping to promote to black belt were tested between 3pm and 6pm.
Sunday was promotions evening, which would normally be held in Norwich with all the UK schools together.
But for the first time in UK Kuk Sool Won history students were promoted in their own school.
A live Facebook feed was used so friends and family could watch the event.
Places are available now in all classes at the Boston school. For details visit: