​Michael, 80, stars in tough triathlon
Former Skegness mayor Michael Clark has proved age is no barrier in achieving your goals.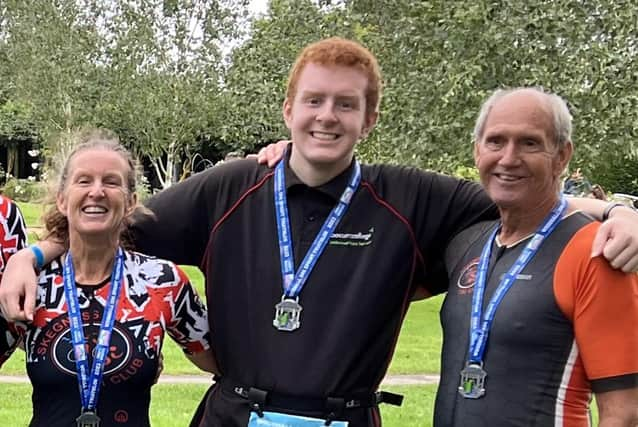 ​Michael competed in triathlons throughout his 40s and when he turned 70-years-old came out of sporting retirement to compete again alongside his daughter Michyla.
Clark has been a key figure in Skegness Triathlon Club for the past ten years, supporting and coaching new and existing athletes to the sport. He has overcome many physical hurdles, including spinal surgery, to continue his sporting goals.
Now aged 80, Michael was the oldest competitor at the Woodhall Spa sprint triathlon that saw a 400m swim take place at Jubilee Park before a 15-mile bike leg on flat terrain through neighbouring villages.
Due to a hamstring injury, Michael's grandson, Matthew, ran the three-mile loop on his behalf and as his daughter Michyla was also competing at the event, all three generations crossed the finish line together.
To celebrate his achievement Michael was presented with an award.​​​​​​​​​​​​​​​​​​​​​​​​​​​​​​​​​​​​​​​​​​​​​​​​​