Osgodby five-year-old Grayson to follow in Lewis Hamilton's tyre tracks
Schoolboy Grayson Wortley is set to compete for a national motorsport title at the tender age of five.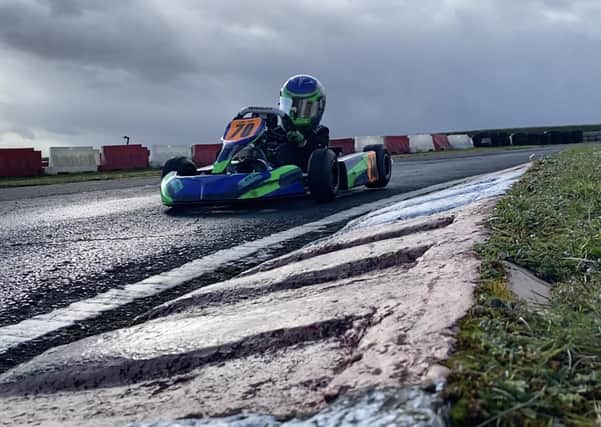 The Osgodby Primary School pupil will be one of the youngest of a grid of 50 Bambino karters after earning a place on the grid for the 2020 BKC Super One Karting Series.
The Super One Series is the UK's highest profile and most prestigious kart championship, which will see Grayson race budding drivers from all over the county aged up to eight years old.
The championship takes place at six different locations across the country and boasts an impressive list of former racers including Formula 1 world champions Lewis Hamilton, and Jenson Button.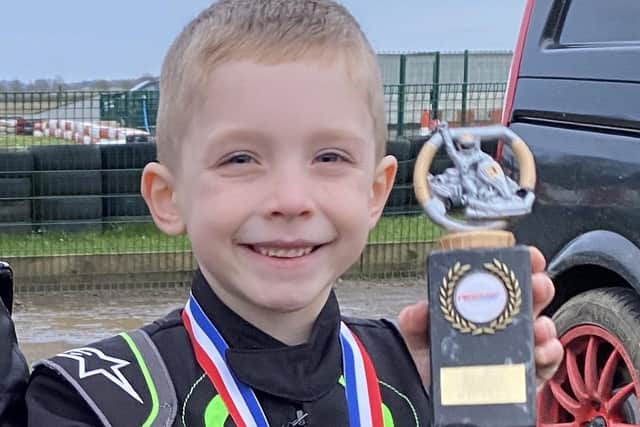 Other famous motorsport stars that Grayson will be following into the series include multiple British Touring Car Champion Jason Plato, Formula 1 commentator and former F1 driver David Coulthard, and Red Bull Racing team principal Christian Horner.
"I absolutely love karting," said Grayson.
"The best thing about the BKC Superone championship is that I'm going to get to do it with my karting buddies."
Grayson started his journey with a lesson at local track Raceway Kart Centre in Blyton, where from day one he was hooked.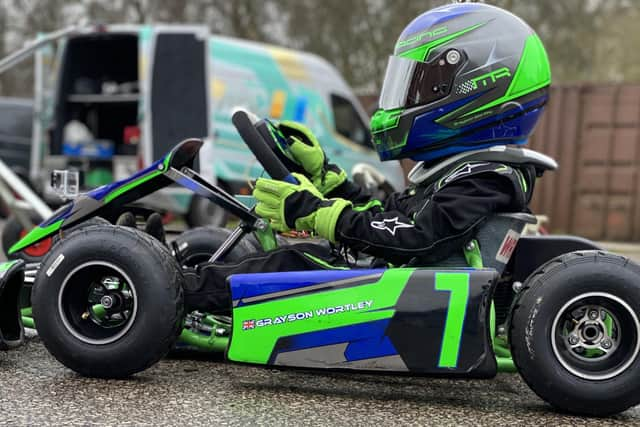 Most weekends he can be found testing his kart at various tracks across the country in preparation for the championship which starts on Saturday, April 4 at Fulbeck Kart Track, in Lincolnshire.
Grayson's dad Mark said: "We really are very proud of what he has already achieved at only five-years-old.
"It will be exciting to see what the future holds for him.
"We are trying to give him a good grounding in motorsports, but ensuring we never lose sight of what we really do this for, to have some fun!"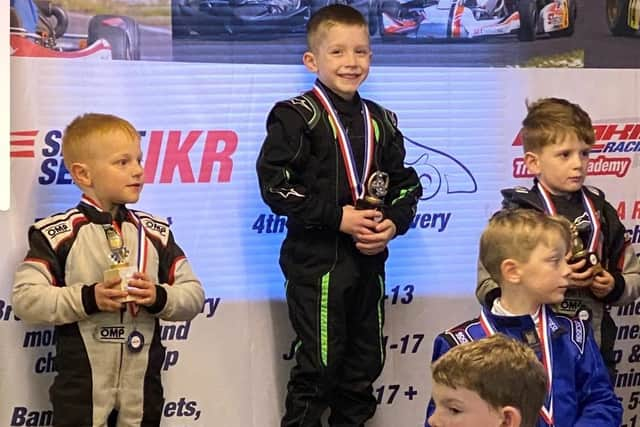 It's all very much a family affair for the team from Osgodby, who as privateers wear multiple hats.
Grayson's mum Victoria added: "We really are a team of three.
"Grayson's father is team mechanic and transportation, while I am photography, PR, marketing, media, logistics, and catering.
"So basically we are Grayson's PA's!"
Just participating in the series is said to improve not only driving skills, but also tactics, preparation and life skills.
Osgodby Primary School headteacher, Ashley Taylor, said: "At Osgodby, we have the view that sport can play an important part in a child's development and we wholeheartedly support Grayson's extra-curricular activities."