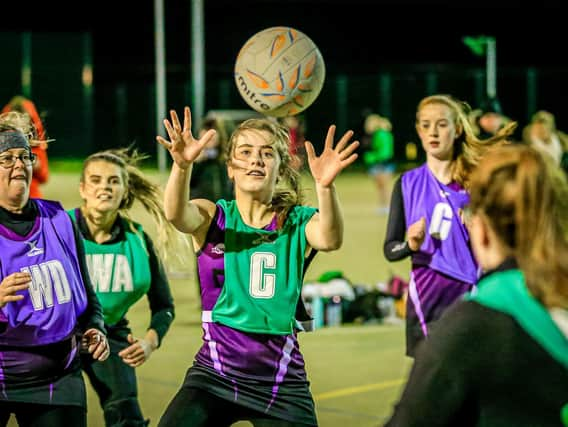 The waiting is over for many sports clubs and athletes.
A number of sports will finally be able to return today after being on hold since January 4, when the nation went into lockdown.
For some the wait has been even longer due to tiering systems.
However, grassroots sport has been given the green light to return after the weekend.
While two households or up to six people will once again be able to meet outdoors, the rules are different when it comes to sport.
Outdoor sports facilities can re-open, and people will be able to take part in formally organised outdoor sports.
This means training and matches for sports such as football, hockey and cricket can be staged while outdoor tennis courts, basketball courts, netball courts and golf courses are among those able to be used once again.
Angling can resume and outdoor swimming pools can also open. However, outdoor skating rinks and trampolining parks must remain closed.
However, life on the courts and pitches isn't quite back to how it was before, with the Department for Digital, Culture, Media and Sport issuing guidelines for participants, parents and fans.
"Outdoor sport for adults and children is permitted in larger numbers, provided it is formally organised (for example, by a national governing body or a qualified instructor," the guidance stated.
"Organised sport and supervised children's sport and physical activity can take place outdoors in any number, but people should maintain the rules on social contact before and after sporting activity. This applies to organised outdoor (individual and team) sports, outdoor exercise classes, organised sports participation events and outdoor licensed physical activity.
"Sports which require participants to be in frequent close proximity to each other (such as rugby league, rugby union, netball, contact combat sports) should adapt both training and game-play to reduce the level of contact so far as reasonably possible and take steps to minimise risk."
Unfortunately, spectators will not be allowed to watch unless they are carers for people with disabilities, or adults needed to supervise under 18s in a safeguarding role.
The Football Association have extended the grassroots season until the end of June to allow senior and junior leagues to be completed where organisers wish, although many campaigns have already been made null and void. However, many leagues are organising alternative competitions for interested teams.
If today's easing of rules is proven to go well then further rule changes could be implemented on April 12, at the earliest.
This would include the opening of community centres and indoor leisure and sports facilities. Gyms would re-open, but only for use by people on their own or in household groups.