BUY TICKETS: Fight fans will get £10 off their tickets when they use promo code SAVE10 on the official Caged Steel web site at www.caged-steel.co.uk.
Fight night is Saturday, March 4, 2023.
General admission tickets are usually £35 and VIP tickets are from £70 each, with exclusive perks and amenities to enhance your experience
But save £10 per ticket with our special offer. The discount is not available with any other offer and cannot be retrospectively used. Caged Steel terms and conditions apply.
Caged Streel 31 will feature around 20 fights, as professional and amateur MMA athletes from around the UK and Europe battle each other to either defend or fight for a prestigious Caged Steel title belt – or to increase their rank in the MMA scene.
It's where you can experience the thrill of MMA action live and feel the energy of the crowd by being part of the excitement, fully immersed in the event.
Caged Steel events are huge productions and bosses aim to transform the venue for the night into a mini Las Vegas – bringing the entertainment and excitement of the fight capital of the world to the region.
Expect feel-good music, talented dancers opening the night and access to multiple bars around the venue to help celebrate an action-packed fight card.
Athletes who have fought on previous Caged Steel shows have gone on to fight with the likes of the UFC, PFL, KSW and One Championship, such as Marc Diakese, Danny Mitchell, Scott Askham.
The majority of fights at Caged Steel 31 will be MMA bouts, but it will also showcase hybrid Cage Boxing and K1 disciplines.
There are no spectator age restrictions – everyone is allowed to attend. The dress code is smart casual. Doors open at 5pm and first fight is at 5.30pm.
Doncaster has been the home of Caged Steel hosted events for just over 10 years.
Athletes from all over the world have fought at previous shows and fans have travelled far to enjoy the action. Fighters representing Iceland, Norway, Portugal, Saudi Arabia, UAE and Dagestan will take on UK talent at the event in March.
For fans who can't attend in person, including those living abroad, Caged Steel shows are also be streamed as a Pay-Per-View events – so spectators can watch on their mobiles, laptops or smart TVs.
Caged Steel delivers a complete broadcast experience, including backstage interviews, fight night commentary, backstage insights, fighter promotional videos, sponsorship adverts and live post fight stats.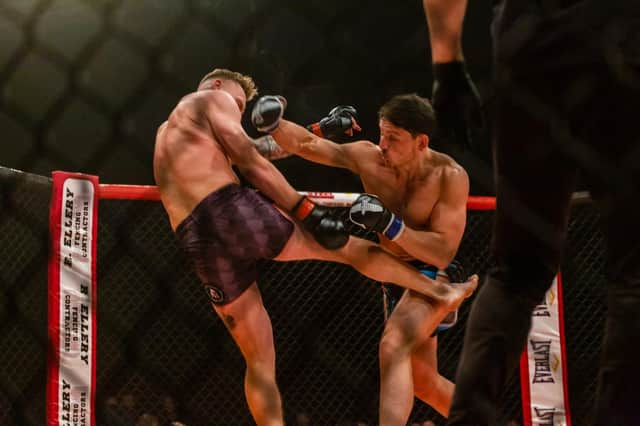 Many viewers tune in from countries including North America, Thailand, Brazil, India, Iceland, Norway, UAE, France, Spain, Germany, Lithuania.
"Watching live MMA events at Caged Steel promotions offers a unique and exciting experience, being surrounded by the energy and atmosphere of the event, the cheers and the excitement of the crowd, the thrill of the fight, and the ability to see the fighters' skills and techniques in person, all make it an unforgettable experience'" said a spokesperson.
"The atmosphere at the event is high-energy, with a mix of excitement, tension, and adrenaline. Expect to see a lot of athleticism and skill on display, as well as some intense and dramatic moments.
"We strive to deliver the best experiences, whether it's to our fans in the audience and digitally, our athletes and our partners.
"Caged Steel has been recognised by media outlets globally for producing high quality athletes and helping up and coming fighters build their profiles and fanbase.
"We put together a huge production with the best feel-good music, amazing lighting and visuals. Fans love the drama of fight night, watching the athletes walk out to their chosen music, building the atmosphere - listening to our MC announce the fights and then enjoying the thrilling action every fight promises.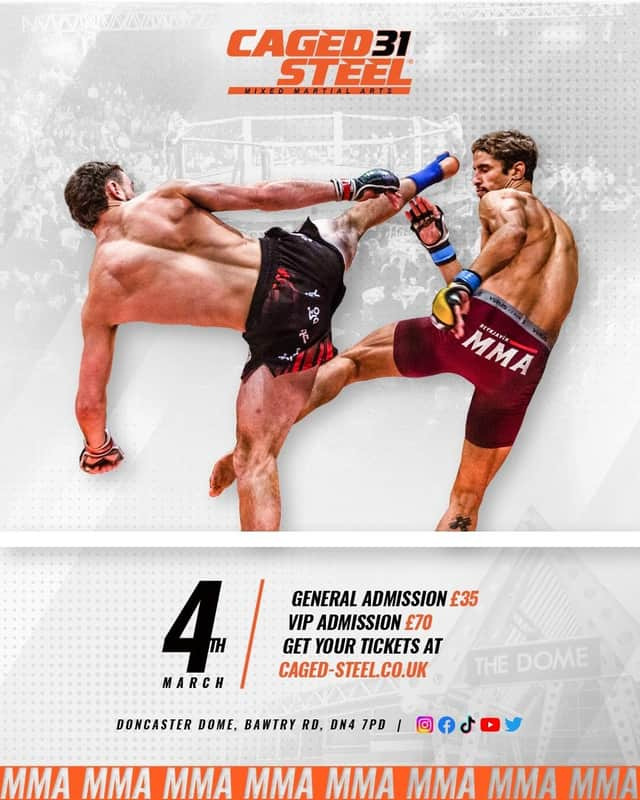 "Fans also get to enjoy in-cage interviews proceeding the main fights. There are multiple bars around the venue for people to buy drinks and the atmosphere is buzzing and welcoming, we aim to create a memorable spectacle."