Rasen duo gain gradings at Shotokan Karate course
​Members of the Market Rasen-based Tamae East Coast Shotokan Karate Club have been successful in a recent residential course.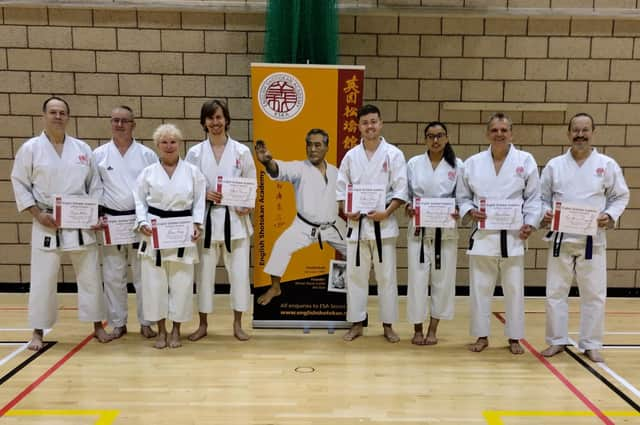 They were at the English Shotokan Academy course at Lilleshall National Sports Centre for eight hours of top karate instruction.
Whilst there, members Elliot Innes and Callum Dean (pictured centre) passedtheir 2nd Degree Black belt gradings.
Sensei Roger Hooton 6th Dan said: "Both Callum and Elliot have been faithful members of the club since starting in 2009, only missing training regularly at the club whilst attending university or in Callum's case RAF training, and are both a credit to their families and to the club."
The club will be running a beginners course starting in early September. If anyonewould like to attend they can contact Roger on 07961 909017.